A Muslim convert jailed for life after attempting to set off a home-made bomb in a cafe was found hanging in his cell, an inquest jury has heard.
Nicky Reilly, 30, was serving a minimum term of 18 years imposed in January 2009 and had been moved to HMP Manchester a year before his death in October 2016.
Jurors at Heywood Coroner's Court were told that Reilly – who had changed his named to Mohammed Saeed Alim – had only injured himself in the incident at an Exeter restaurant in May 2008.
Setting out the background ahead of the scheduled eight-day hearing, Senior Coroner for Manchester North, Joanne Kearsley said Reilly was transferred from HMP Belmarsh to high-security Broadmoor Hospital in April 2009 where he received treatment for an "emotionally unstable personality disorder".
But he was moved back to Belmarsh following an incident in July 2015 when Reilly and another patient assaulted members of Broadmoor staff. Later that year he was moved again to a specialist intervention unit at HMP Manchester for high-risk prisoners with complex needs.
On October 19 2016, Reilly, from Plymouth, was found hanging in his cell by a ligature suspended from a light fitting.
The court heard he had been referred to child adolescent mental health services at the age of nine and was later diagnosed in his teens with Asperger's syndrome.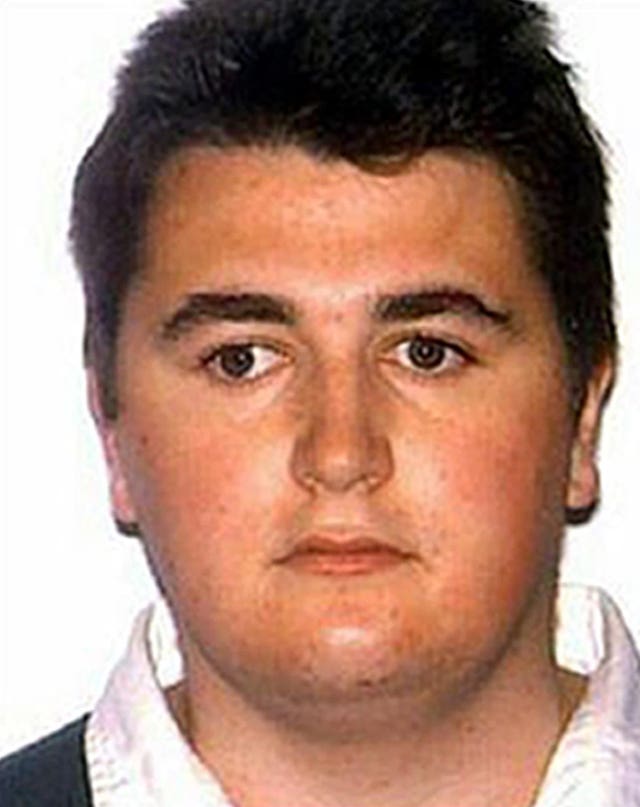 She said: "People would be so judgmental. He just didn't fit in."
He started spending a lot of time in his room on his computer, she said, and after the September 11 2001 attacks he visited a mosque where he was welcomed.
She said she thought he was looking for somewhere to fit in as he converted to Islam.
During this period he was still visiting a psychiatrist who Ms Reilly said had expressed concerns to her about her son's views on 9/11 and that he could be a target for being radicalised.
She told the inquest: "Nicky threw himself into the Twin Towers and became very obsessed about it. But it was on the sympathetic side and all the people who had died. Not the terrorists' side. I thought it was a fad, his whole life had been fads."
Ms Reilly said she was "really shocked" to learn of the doctor's concerns and agreed to a suggestion for police to visit the family home to speak to Reilly about radicalisation.
But she said she was not aware that anyone from the police spoke to her son.
She stated she did not understand how "Nicky a good citizen, could be brought into something so dark and dangerous".
Ms Reilly added: "If we knew what was going on we would have spoken to him and so would other members of the family."
She said her understanding of his time at Broadmoor was him getting the help he needed and "making him understand what he had done was wrong".
The coroner asked: "Were you given any reason by Broadmoor as to why they wanted to transfer him back to prison?"
She replied: "In my opinion I thought they were washing their hands of him to be quite honest."
She said she was led to believe he was going to be at Broadmoor for a "very very long time".
Following his move back to Belmarsh she said she was later informed he was being moved on to HMP Manchester for a "better level of care".
Mrs Reilly said she saw him once at HMP Manchester a month before his death and he "seemed absolutely fine".
A fortnight before his death she said her son told her in a phone call that his moods were constantly "up and down" and it was "wearing him out".
Dr Kevin Murray, consultant forensic psychiatrist at Broadmoor, agreed that Reilly's move to Broadmoor was to assist in getting a better understanding that Asperger's played in the offences he committed and the risks posed in future.
He explained a hospital order had not been made by the sentencing judge because Reilly had not been deemed to be suffering from an acute mental disorder which required urgent treatment.
Dr Murray said he thought the "main focus" at Broadmoor in the first few years was in relation to Reilly's self harm.
He said a pattern of self harm continued at Broadmoor, but there were no such incidents from October 2014 when he was moved to a small "standalone" rehab ward.
In the days leading up to the assault incident on July 23 2015, the deputy director of security decreed there should be no communal praying on wards except in organised services, said Dr Murray.
He said concerns had been expressed on other high dependency wards that Muslim patients were intimidating other patients by the way they were praying.
Dr Murray told the inquest he thought the behaviour on July 23 was "unexpected", and observed Reilly was "very angry" when he spoke to him the next day.
He said: "He felt this was a particular attack on Muslim patients. He told me that the Koran places enormous greater value on communal prayers than individual prayers."
He said he did not consider that mental disorder played any role in the attack and decided there was no prospect of his treatment going forward at Broadmoor.
He added that Reilly was not interested in doing any more work with an extremism risk assessment.
The hearing continues on Tuesday.