The Glasgow School of Art has appointed Professor Irene McAra-McWilliam as its new director as the institution recovers from a second devastating blaze.
She was appointed following the departure of Professor Tom Inns who stepped down at the start of November, almost five months after a fire in the Mackintosh building as reconstruction work neared completion following a blaze in 2014.
She and Professor Ken Neil have been acting as joint interim directors since mid-October.
Professor McAra-McWilliam joined Glasgow School of Art (GSA) in 2005 as head of School of Design and was appointed deputy director in 2016.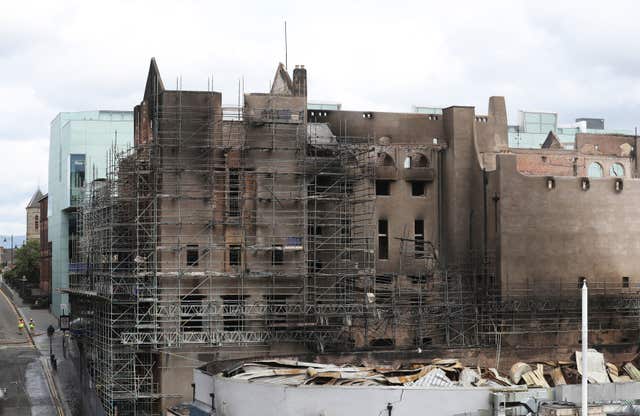 "Together, we can build on our long history of creativity and innovation as one of the world's finest art schools.
"Together, we'll focus on the future, re-engage with our diverse communities, and re-energise the GSA with the rebuild of the Mackintosh building and our proud history and heritage at its core."
Announcing the appointment, the GSA board said it wishes Professor McAra-McWilliam every success in her new role and is confident the institution will continue to be a successful, independent and internationally highly esteemed art school under her leadership.
She was awarded an OBE in the 2016 New Year's Honours in recognition of her work in Higher Education, Innovation and Design.
During her time there she has established the GSA's Highland Campus at Altyre and created The Innovation School as its fifth academic school.
A Holyrood Committee has been holding evidence sessions about the impact of the fire on the Mackintosh building, with sessions focused on the management and custodianship of the building and its collections.