Theresa May faces a make-or-break fortnight as she attempts to win backing for her Brexit deal ahead of the crunch Parliamentary vote.
After Monday's Cabinet meeting – assuming there are no resignations – and a subsequent debrief in the Commons, she is expected to embark on a media and travel blitz.
With a Commons vote on the deal widely expected in the week beginning December 10, we look ahead at two pivotal weeks for the Prime Minister:
– Brexit Roadshow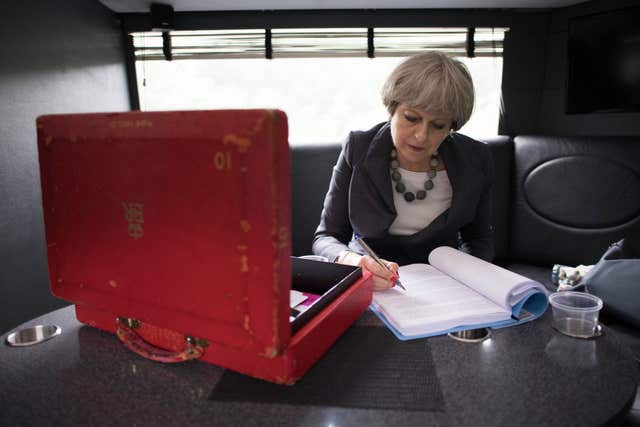 Expect visits to each of the four nations of the UK as she attempts to show how it is the best available for all of them.
– Air war
Tied in with the roadshow will be a media blitz by the Prime Minister and her most trusted Cabinet ministers.
Earlier this month a publicity "grid" made news when it set out how each day of a blitz would focus on a different area of concern to voters, although Downing Street said it was not a Government plan.
– Deja vu?
Mrs May will be hoping for a different result from the last time she travelled the country with a supposedly simple message to hammer home.
Her "strong and stable" tour ahead of the 2017 general election was followed by the Conservatives losing their overall majority.
– Question Time 1
Mrs May will be back in the Commons on Wednesday for the noisy weekly ritual of Prime Minister's Questions.
Some of the strongest attacks on her are as likely to come from her own backbenches at the moment as from Jeremy Corbyn's Labour.
– Question Time 2
The following day the Prime Minister will face another grilling at the Liaison Committee, which is comprised of select committee chairmen and women.
They include many members of the Brexit awkward squad, including Tories like chairwoman Sarah Wollaston, ex-minister Nicky Morgan and Sir Bernard Jenkin, plus Labour Remainer big beasts like Yvette Cooper and Hilary Benn.
– May v Corbyn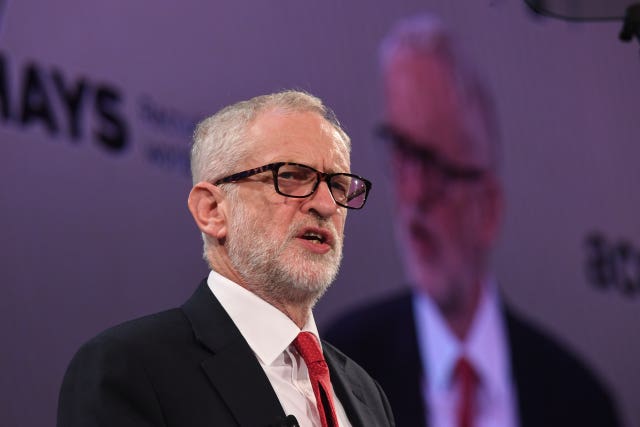 – Et tu, Boris?
Some have suggested that if Mrs May is going to do a televised debate with Mr Corbyn she should also debate other opponents of her deal.
Boris Johnson (harder Brexit) and Nicola Sturgeon (Remain) are among those suggested.
– South America
With impeccable timing, a G20 summit is taking place in Argentina on Friday and Saturday.
With the meeting in Buenos Aires due to discuss trade and climate change, the antics of US President Donald Trump may provide a distraction – or an added blow.