A Scottish charity is urging the international community to put aside their differences and help people in war-torn Syria rebuild their lives.
More than 511,000 people have been killed and vast swathes of major cities have been obliterated in the conflict, which started in 2011, the Scottish Catholic International Aid Fund (Sciaf) said.
The country is now largely under the control of the Syrian Government and the charity said devastated cities such as Homs, Aleppo and the capital Damascus are now starting to pick up the pieces.
Sciaf director Alistair Dutton has just returned from visiting projects the charity supports in Homs and Aleppo.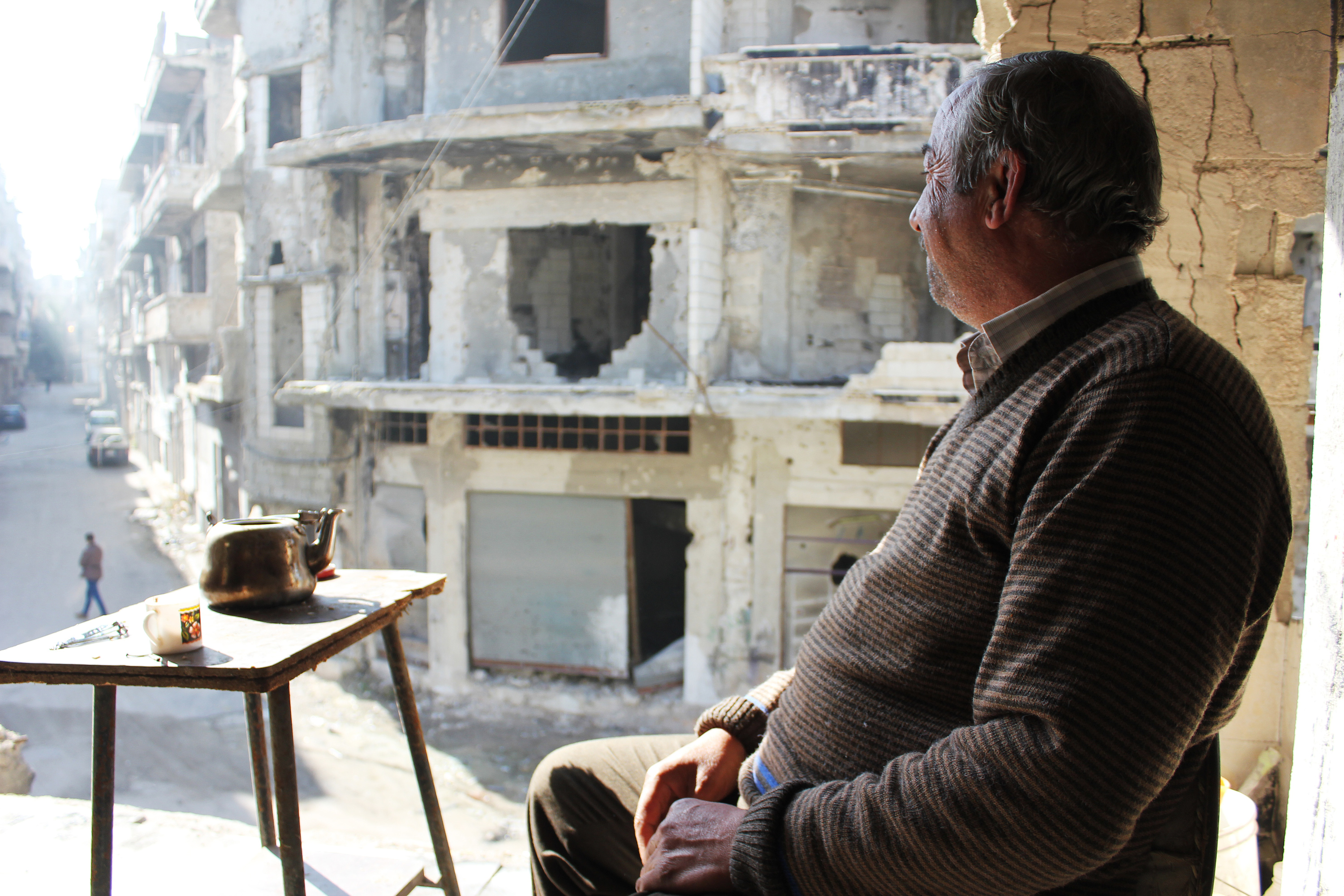 Mr Dutton said: "Having survived the conflict, the overwhelming destruction of vital infrastructure, the economy and millions of homes, innocent civilians are now struggling to survive the peace.
"Sciaf is working with local and international partners to help over 44,000 people, providing food, clothes, blankets, medical care, cash, fuel for heating, and help to repair and refurnish the homes of people whose lives have been left in shreds.
"The appalling conditions people continue to live in, many in destroyed buildings with walls and sections of roofs missing, no electricity or water, are difficult to comprehend."
He added: "Achieving peace and reconciliation for the sake of all those affected by the war must now be a priority.
"Looking ahead, we need to consider how we can help reconstruct the country's vital infrastructure and economy, and rebuild people's homes and livelihoods.
"We must also help communities, families and individuals heal their wounds and create the conditions for a peaceful and stable future."
Sciaf said more than five million people have fled into Lebanon, Jordan and other neighbouring countries, where they live as refugees and are struggling to survive.
The charity has worked with national and international partners in Caritas and beyond to help thousands of refugees and poor members of the local population in both countries since the conflict began.
Support has included cash-for-rent for the most vulnerable families, healthcare and medicines, food, clothing, blankets and heaters, as well as trauma counselling for children and help for them to attend school.
Anyone who wishes to  donate to Sciaf's work in Syria, Lebanon, Jordan and around the world can visit www.sciaf.org.uk.