Tributes have been paid to a married father who was killed when a car fleeing Irish police crashed into his vehicle.
Stephen Marron, 47, who was sitting in a parked Skoda Octavia in Castleblaney, Co Monaghan, died in the incident on Tuesday night that also saw a Garda officer dragged 500 metres by a speeding Audi.
Garda Michael Devlin, 31, sustained head, face and leg injuries.
Gardai said the 34-year-old driver of the Audi was arrested at the scene.
The man, understood to be from south Armagh in Northern Ireland, remained in custody at Carrickmacross Garda station on Wednesday evening.
Mr Marron, a keen sports fan, was an active church member in the parish of Muckno, which comprises Castleblayney and nearby Oram.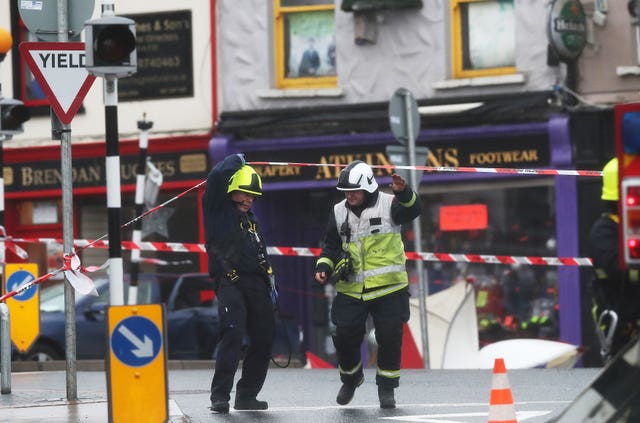 "Stephen was the go-to-man for everyone in the community of Muckno parish," he said.
"He was a disciple of Jesus Christ who asks his followers to love God and love neighbour.
"Stephen bore witness to his faith through the generosity and kindness that he showed to all who were in any kind of need."
The incident unfolded after Garda Devlin attempted to stop a car close to the town's Garda station.
The silver Audi A6 drove off and dragged the officer along the road.
The car then crashed into Mr Marron's parked Skoda Octavia in the town's Main Street.
Garda Devlin was treated at Our Lady of Lourdes Hospital in Drogheda. He was discharged on Wednesday.
Gardai have appealed for witnesses to come forward.