A quarter of a million more people visited A&E this summer compared to the same period last year, figures show.
There were 940 more emergency admissions a day between July and September compared to the same time last year, with a total of 6.18 million people visiting A&E during the quarter – equating to 252,360 (4.3%) more than the same period last year.
The high A&E demand meant that people had to wait longer for planned treatment, NHS Improvement said.
In its latest report on the performance of the NHS provider sector, it said the number of people waiting more than a year for treatment at the end of September was 3,156, compared to 1,778 for the same period last year.
The sector was £1.23 billion in deficit at the end of September, largely due to the increase in demand.
Trusts have identified further savings they can make throughout the year and are therefore planning to end the year £80 million better off than they were at the start of the financial year, the report added.
At the end of the year, the sector forecasts a deficit of £558 million, NHS Improvement – which is responsible for overseeing foundation trusts, NHS trusts, and independent providers that provide NHS-funded care – said.
As reported last quarter, the sector's "underlying deficit" has been said by trusts to be £4.3 billion.
The report also found that NHS staff treated more emergency patients within the four-hour A&E standard – 5.52 million patients, compared with 5.34 million for the previous quarter.
Meanwhile, the number of vacancies for doctors and nurses across NHS trusts fell to 102,821 at the end of September, from 107,463 at the end of June.
The long-term plan for the NHS, which is being led by NHS Improvement and NHS England, is expected to be published next month.
NHS Improvement said it will "set out a clear path to recovery" and for sustaining and improving patient care in England over the next decade, including how the £20.5 billion of additional real-terms funding from the Government will be spent over the next five years from April.
It will focus on preventing ill health and a commitment to invest £3.5 billion a year in primary and community healthcare services in order to cut avoidable hospital admissions and to help patients return home sooner.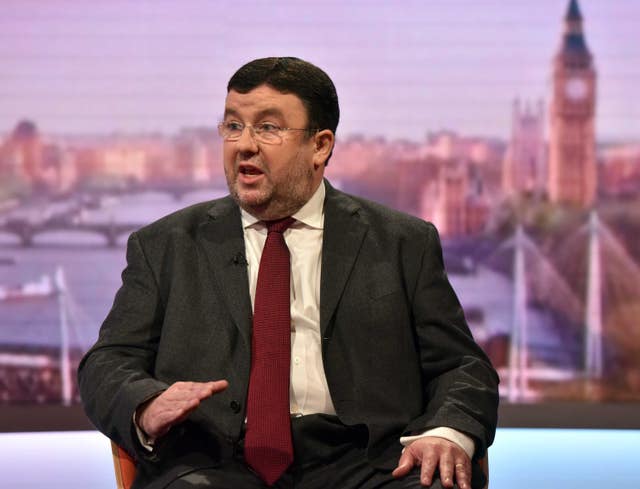 He said the report's figures "reflect a very difficult summer for trusts and their staff".
"They have worked flat out to grapple with an unholy combination of rapidly rising demand, an ongoing financial squeeze and a once in a generation workforce shortage problem," he added.
"Once again, trusts have delivered a heroic performance, treating more patients than ever before within the A&E target, improving discharge rates and continuing to deliver stretching levels of financial savings.
"But the reality is that, however hard trusts work, they cannot currently keep up with the growth in demand for care.
"All trusts are warning that, despite improvements, this coming winter is likely to be more challenging than the last.
"We have to be honest about the demand and workforce pressures in front of us and what it will take to meet these challenges. And we have to stop setting trusts overambitious performance and financial targets that they cannot meet, despite best efforts.
"NHS Improvement rightly argues that the new NHS long-term plan must reset NHS performance.
"This means trusts must be given realistic financial and operational performance targets next year that they can actually deliver. They must be properly funded to break the current cycle of ever worsening performance.
"And we still need more urgent action to address workforce shortages."
Ian Dalton, chief executive of NHS Improvement, said: "The NHS is working flat out to ensure record numbers of patients get the care they need. Frontline staff and managers deserve tremendous praise for their heroism.
"But this achievement continues to come at a cost with performance targets not being met nationally and hospitals being unable to balance their books to cover the increased demand on their services.
"The long-term plan is our opportunity to fundamentally redesign how the NHS works so that it can continue to provide high-quality care for patients."