An Iranian immigrant has been found guilty of strangling an elderly widow to avoid being thrown off his allotment.
Rahim Mohammadi killed 80-year-old Lea Adri-Soejoko with a lawnmower flex and hid her body at Colindale allotments in north London in February last year.
The allotment secretary was found dead in a locked mower shed after her family raised concerns that she had failed to turn up at a meeting.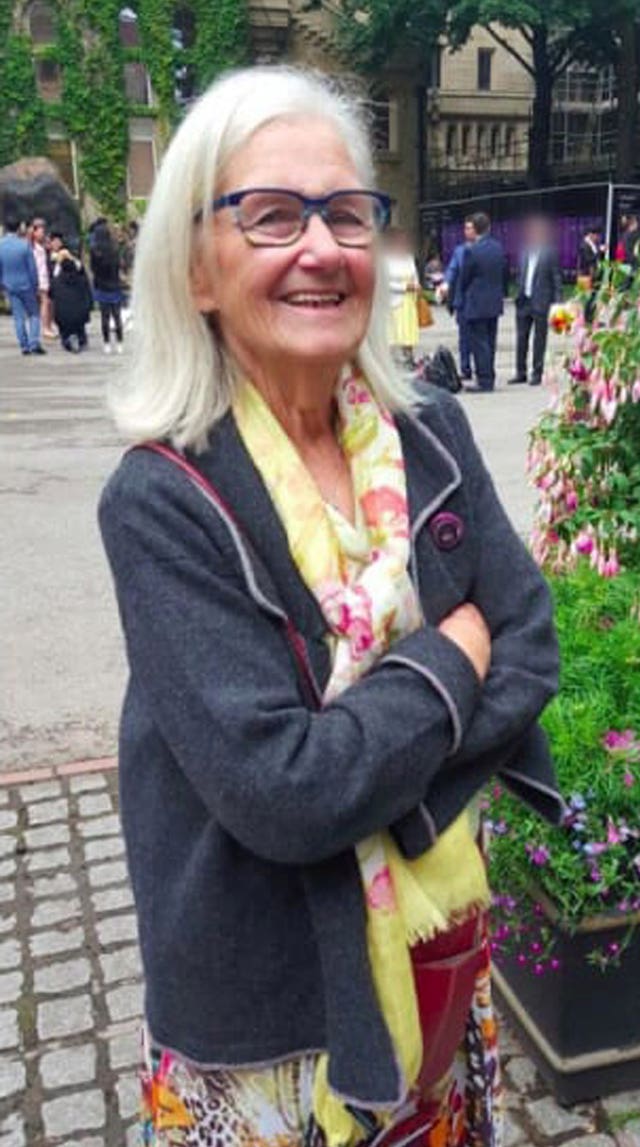 Kurdish Mohammadi, 42, from Hackney, north London, was found guilty of her murder following a retrial at the Old Bailey.
Prosecutor John Price QC had told jurors the Iranian had a reputation for having a "volatile" temper.
He had been involved with the allotment since 2008 through Freedom from Torture, an organisation helping torture victims suffering from post-traumatic stress disorder.
In September 2016, he clashed with Mrs Adri-Soejoko at an allotment association meeting.
Mr Price said the defendant had ambitions to take over running the allotment, making Mrs Adri-Soejoko wary of him.
During a heated discussion over evictions, she had told him to "shut up" and Mohammadi called her a "bloody old witch", the court heard.
In February last year, Mohammadi beat up Mrs Adri-Soejoko on the allotment, causing bruises and fractures to the ribs.
The prosecution alleged he then throttled her with the mower flex to stop her from reporting the attack, which would have led to his eviction.
Mr Price said: "Mrs Adri-Soejoko was beaten up. That in turn does point to a motive for her murder – to avoid detection for a shocking and very serious assault on a vulnerable old lady."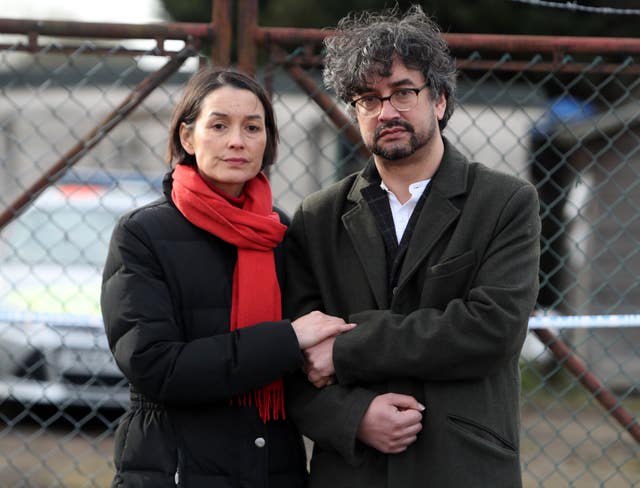 The prosecution said Mohammadi had planned to move her to avoid suspicion being cast at him, but police following the sound of her ringing phone found the body before he could act.
His DNA was found on the cord used to strangle her and he was caught on CCTV coming and going from the allotment, jurors were told.
In police interviews, Mohammadi gave different and inconsistent accounts of his movements.
DNA belonging to a second suspect was retrieved from the victim's right hand, but extensive inquiries found he had been nowhere near Colindale.
The court heard Mohammadi sought political asylum in Britain in 2005 and was given indefinite leave to remain in 2010.
Giving evidence, he said he had gone to the allotments to buy opium for his bad back on the day of the killing.
Mrs Adri-Soejoko's children and grandchildren attended court throughout the trial.
The defendant made no reaction as the jury delivered its guilty verdict, watched in silence by his victim's family who held hands in court.
But as he was led from the dock, Mohammadi turned to the jury and said: "You will have that on your conscience sending an innocent man to prison."
Judge Richard Marks QC adjourned sentencing until Friday.
Speaking after the verdict, Detective Chief Inspector Noel McHugh, from Scotland Yard, said: "Although I never had the privilege of meeting Lea, we have learnt what a lovely, caring lady she was, like everyone's mum or gran.
"She was a real pillar of the community, a sprightly 80-year-old grandmother who was very active in her local neighbourhood and secretary of Colindale Allotment Association.
"Mohammadi was a fellow plot-holder and someone she had known for some years. He was an aggressive, threatening and highly manipulative man and there had been previous issues with him at the allotments.
"There is no doubt that Lea was very uncomfortable around him; it could best be described that she tolerated him but Lea would ultimately pay with her life.
"We don't know exactly what happened on the day Lea was killed, but we know there must have been some kind of argument which led to Mohammadi brutally attacking her. Knowing he would be in very serious trouble for what he had done, he went a step further and murdered her in the hope he would never be found out."
Ruth Bowskill, from the CPS, said: "Rahim Mohammadi lied about what he was doing on the afternoon Lea Adri-Soejoko was murdered saying he had not killed her and did not know who had. In fact, he had beaten and then strangled her.
"The prosecution was able to prove his guilt with evidence including DNA found on the lawnmower starter cord, the fact he could access and then lock the shed as a key-carrying committee member and CCTV showing his true movements on the day."