The latest developments on Brexit make the majority of the papers on Thursday after the Bank of England issued a stark warning of a no-deal.
The bank analysed various EU withdrawal scenarios and its worst model would see the pound crash, inflation soar, interest rates jump, growth plummet and unemployment skyrocket.
Governor Mark Carney said: "These are scenarios, not forecasts. They illustrate what could happen, not necessarily what is most likely to happen."
Among the more emphatic condemnations of the figures was Brexiteer Jacob Rees-Mogg, with the Daily Telegraph running his "Project Hysteria" soundbite into their headline.
He told the paper: "Before the referendum, we were threatened with the plague of frogs. Now they warn of the death of the firstborn.
"The Bank of England has gone from being discredited to being hysterical."
Inside the paper, former Northern Ireland and environment secretary Owen Paterson writes the forecasts should be taken with a pinch of salt.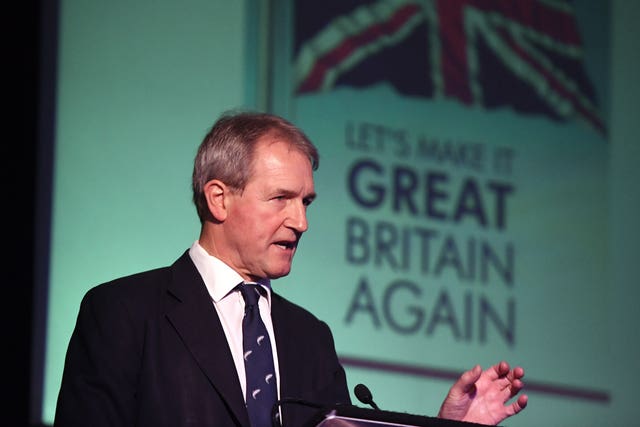 The Daily Express also speaks of "Project Hysteria", reporting that "MPs tore into the Governor's latest bleak prognosis".
The Sun puns on the governor's name with the headline "Carnage", with their leader column saying the BoE and Treasury are "dusting off the old Armageddon scenarios in a naked attempt to get the PM's deal through Parliament".
The Times carries an opinion piece which accepts that while forecasts have been wrong before, there is a "plausible case" to be made here.
It concludes: "So long as the costs are widely understood and acknowledged by policymakers and voters, then Brexit is a democratic course.
"But there is no cost-free or jobs-first Brexit to be had. Britain must face and make its choice."
The Daily Mirror makes no secret of its view on the plans, with "Tory Brexit Chaos" featuring on the front page.
The paper says Mrs May's deal will cost £100 billion, and a no-deal exit could shrink the economy by two times that figure.
Inside, the leader column says: "The figure may seem abstract but the consequences are real.
"A contracting economy puts jobs at risk, leaves households worse off and means less money for public services.
"If there is a better deal to be had, the Government should try to reach it, even if it means extending the negotiations for a short while.
"The country deserves the best, not Mrs May's current offer."