An "evil" allotment holder who strangled an elderly widow with a lawnmower flex has been jailed for at least 19 years.
Rahim Mohammadi killed 80-year-old Lea Adri-Soejoko because he feared he would be thrown off his plot at Colindale Allotments in north London.
Mrs Adri-Soejoko, the allotment secretary, was found dead in a locked mower shed wearing Wellington boots and an apron.
"Volatile" Mohammadi, 42, from Hackney, north London, was found guilty of her murder following a retrial at the Old Bailey.
Sentencing him on Friday to life with a minimum term of 19 years, Judge Richard Marks QC said: "How bitterly ironic that the place she loved so much – the allotment – was the place she met her death."
Mohammadi, a regular opium user, killed Mrs Adri-Soejoko in a "violent loss of temper".
The judge said: "It goes without saying although Lea was fit for her age, she was an elderly lady and as such confronted and attacked by you as she was, was vulnerable in the extreme."
Earlier, Mrs Adri-Soejoko's children Mark and Tess spoke of the "torturous" road to "justice and truth".
The pair told how their "happy and vital" mother was "having fun" and living a full life before Mohammadi "stole her from us".
Her murder has nothing to do with the immigration debate, Mr Adri-Soejoko said, adding: "Some people make a play about the fact he is an immigrant or refugee, but it's not to do with that.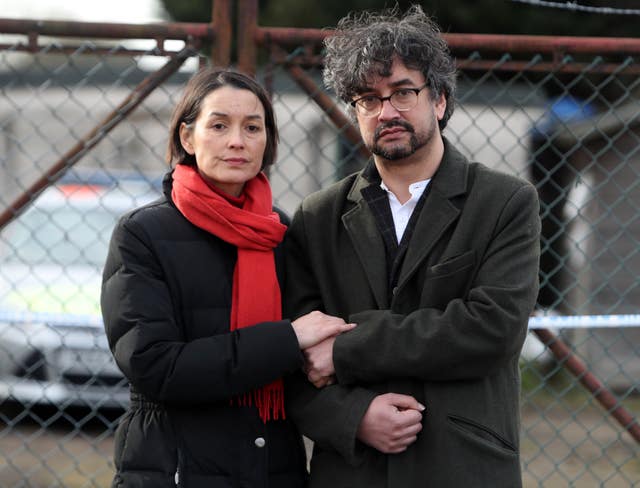 Ms Adri-Soejoko added: "Hatred is something you kind of rise to in a situation like this. I'm just glad that the truth has been revealed about him and who he truly is.
"I'm just glad he is not free and will not be able to do this to anybody else."
The court had heard how the Kurdish Iranian had been involved with the allotment since 2008 through Freedom from Torture, an organisation helping torture victims suffering from post-traumatic stress disorder.
In September 2016, he clashed with Mrs Adri-Soejoko at an allotment association meeting and he called her a "bloody old witch".
Then in February 2017, Mohammadi beat up Mrs Adri-Soejoko on the allotment, causing bruises and fractures to the ribs.
He then throttled her with the mower flex to stop her from reporting the attack, which would have led to his eviction.
Prosecutor John Price QC said: "Mrs Adri-Soejoko was beaten up. That in turn does point to a motive for her murder – to avoid detection for a shocking and very serious assault on a vulnerable old lady."
The victim's body was locked up in the mower shed, which only four key-holders had access to – including Mohammadi and Mrs Adri-Soejoko, whose set were in her pocket.
The prosecution said Mohammadi had planned to move her to avoid suspicion being cast on him, but police following the sound of her ringing phone found the body before he could act.
His DNA was found on the cord used to strangle her and he was caught on CCTV coming and going from the allotment, jurors were told.
Detective Chief Inspector Noel McHugh, from Scotland Yard, said: "Although I never had the privilege of meeting Lea, we have learnt what a lovely, caring lady she was, like everyone's mum or gran.
"She was a real pillar of the community, a sprightly 80-year-old grandmother who was very active in her local neighbourhood and secretary of Colindale Allotment Association."
The senior officer said Mohammadi was a "manipulative, evil, controlling individual".
Mrs Adri-Soejoko's family could be seen wiping away tears as her killer was sent down.