The draft Brexit deal would place Northern Ireland in an "unrivalled" global position to attract future foreign investment, the Secretary of State has claimed.
Addressing business representatives in Co Down, Karen Bradley said that while the agreement on the table could deliver an economic boon for the region she warned that a no deal would threaten jobs and create more division in society.
Mrs Bradley visited Newtownards and Bangor on Friday as part of her ongoing drive to garner support for the proposed withdrawal treaty.
After a walkabout around a number of shops in Ards, Mrs Bradley answered questions from local traders and business owners at the Signal Centre in Bangor.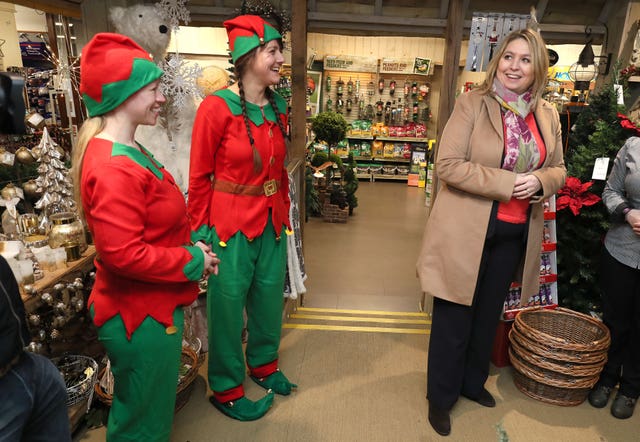 "Northern Ireland with a land border to the EU and trade with the EU but being able to access free trade deals around the world puts Northern Ireland in an unrivalled position in the world as a destination for foreign direct investment and that is what I want to see for Northern Ireland."
She added: "If we reject this deal we will go back to square one.
"That would mean in particular for Northern Ireland damaging uncertainty, threatening jobs, investment in the economy, more division and less time to focus on issues that matter at home like the NHS, our schools, our infrastructure, the things that matter, the things that you raise with me, the things that matter to small and medium sized businesses across Northern Ireland."
One of the stores that Mrs Bradley visited in Newtownards was Wardens department store.
Jane Campbell, whose family runs the store, said businesses wanted certainty on Brexit.
"It's really good to show visitors and the Secretary of State around Newtownards to show her retailers and how vibrant the retail sector is here in Newtownards and to show what we can offer," she said.
"I think with all businesses, consumer confidence is really important and certainty will help with consumer confidence and therefore certainty over Brexit is helpful to business."