Shadow chancellor John McDonnell has called for a show of opposition against the "poison" politics of far-right activist Tommy Robinson.
With Mr Robinson expected to feature prominently in a Brexit march in London two days before the Commons votes on the UK's EU withdrawal deal, Mr McDonnell urged Labour supporters to join a counter-demonstration.
Mr McDonnell called for a mass protest against Mr Robinson at the December 9 march.
The shadow chancellor said: "This march isn't about Brexit, it's about far-right extremists dressing up in suits and pretending to be respectable.
"It doesn't matter whether you voted leave or remain, Tommy Robinson doesn't represent you.
"I call on all Labour members and anyone who cares about the future of our country to join the demonstration on 9 December and stand firm against the poison Robinson is trying to inject into our politics.
"A newly-energised, well-funded network of hate is emerging, from Steve Bannon in the US to the former EDL leader Tommy Robinson at home, and it threatens the very fabric of our nation.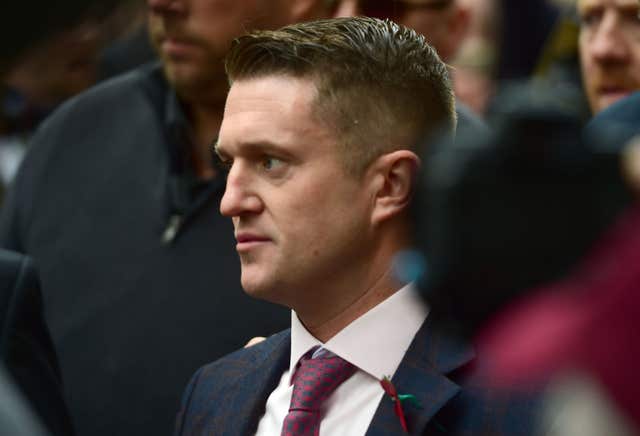 Mr McDonnell added: "The working class of Britain have a proud history of beating the far-right.
"In Lewisham in the 1970s the National Front were outnumbered by nearly 10 to one.
"At Cable Street, the local Jewish community and socialists from across Britain stood firm against Oswald Mosley's Blackshirts."
His comments come after the appointment of Mr Robinson, whose real name is Stephen Yaxley-Lennon, as an adviser on rape gangs and prison reform to Ukip leader Gerard Batten caused controversy.
Former Ukip leader Nigel Farage, who has denounced Mr Robinson as a "thug", has called for Mr Batten to be ousted over the move.