Theresa May has accused Labour of pushing the UK towards a damaging no-deal Brexit by seeking to block her deal without offering a workable alternative.
Speaking to reporters on her flight to the G20 summit in Argentina, Mrs May made clear she has not given up hope of getting her Brexit deal through Parliament, despite indications she is heading for defeat by a substantial margin in the crunch vote on December 11.
Asked what she will do if MPs reject her plan, she retorted: "We haven't had the vote yet. Let's focus on the deal that we have negotiated with the EU, a deal which is good for the UK and good for their constituents."
Failure by Westminster to ratify the agreement struck with the EU in Brussels on Sunday would mean "division and uncertainty" for Britain, she said.
And she warned: "A divided country is not a country that prospers."
In a clear warning that there is no other arrangement on offer if MPs turn down her deal, Mrs May said that defeat in the Commons would mean "there will be decisions to be taken by Government and by business in relation to the practical preparations they would be looking to make for no-deal."
And she accused Labour of pursuing "narrow party interest" in trying to bring on a general election by putting down an amendment to the crucial House of Commons motion which would block her deal without offering anything in its place.
Voters need "clarity" about whether, by ruling out the backstop arrangement which the EU has demanded to keep the Irish border open after Brexit, Labour is effectively backing the no-deal outcome which the Bank of England this week warned could trigger recession, said the PM.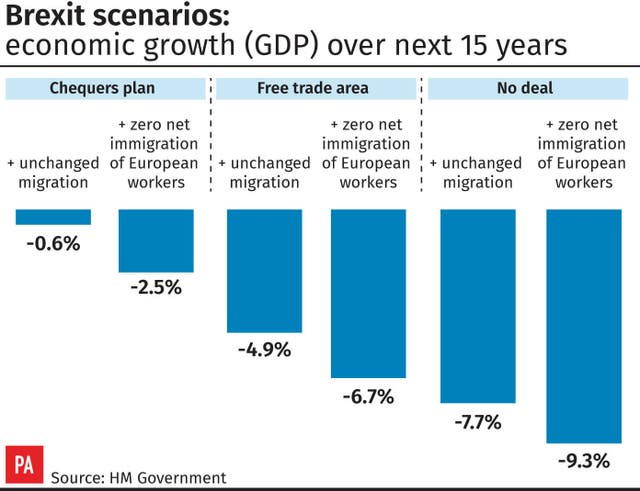 She made clear that she wants to use a TV debate ahead of the Commons vote to go on the attack on Labour's position, rather than refighting battles with hard Brexiteers or advocates of a second referendum.
Dismissing suggestions that she should face Boris Johnson or Nicola Sturgeon as well as Jeremy Corbyn in the TV showdown, Mrs May said: "This is not a debate about recreating the referendum debate of Leavers versus Remainers. This is a debate about looking ahead to the vote which is taking place on December 11.
"If you look at the Labour Party's amendment, it doesn't put forward a concrete alternative. By appearing to reject a backstop, it appears to advocate no-deal. People need to have some clarity about that…
"Without a backstop there is no deal."
She added: "I think what we have seen revealed in many of the Labour Party's comments is that what they actually want is a general election, and that means they are not acting in the national interest, they are putting their narrow party interests first."
Pressed over whether she is drawing up a Plan B in case of defeat in the Commons, Mrs May said: "The focus of myself and the Government is on the vote taking place on December 11. We will be telling MPs why we believe this is a good deal for the UK because it is a deal that delivers on the Brexit vote.
"I think every MP needs to consider the importance of delivering on the Brexit vote together with the importance of doing that in a way that is good for their constituents, that protects their constituents' jobs and their livelihoods for the future."
Mrs May said that separate analyses produced by Whitehall officials and the Bank of England this week each showed that the agreement she reached in Brussels is "the best deal that honours the result of the referendum".
The two papers each found that any Brexit arrangement would leave the UK worse off than its current membership of the EU, but that a disorderly no-deal withdrawal would be substantially worse than Mrs May's plan.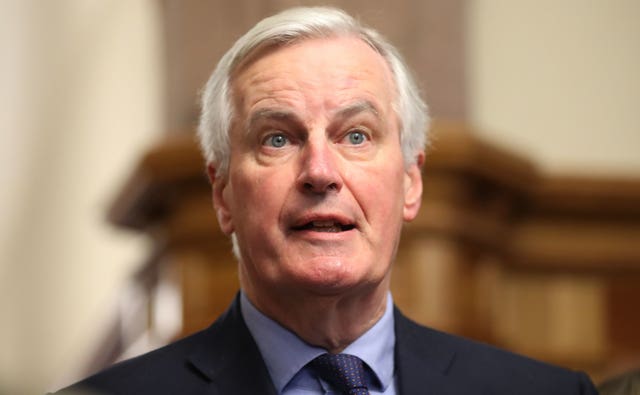 "I believe that as a country we can really prosper outside the EU. I believe there will be opportunities for us outside the EU that there aren't as a member of the EU.
"But a divided country is not a country that prospers. I think it is important we bring the country together and actually look to our future outside the EU."
Mrs May said that in conversations with voters, "the overwhelming view I get is… that they want us to get on with it and deliver Brexit".
She added: "The view I have had from farmers, employers and sector organisations and others in my trips around the country is that they recognise the importance of this deal and they support this deal.
"They say it is important that the Government actually gets on with the job of delivering."