Two men have been jailed and two others given suspended sentences for making and selling tens of thousands of niche counterfeit vinyl records.
Christopher Price, 68, Stephen Russell, 65, Robert Pye, 63, and Alan Godfrey, 61, were part of a group which distributed unlicensed recordings of 1960s Northern Soul artists.
On Friday a court heard about 55,000 unlicensed records were seized by police following an investigation by the British Phonographic Industry (BPI), which represents record companies in the UK including Warner Music, Sony Music Entertainment, and Universal Music Group.
Unofficial copies of original recordings included Marvin Gaye's This Love Starved Heart Of Mine, Bettye Swann's Kiss My Love Goodbye, Major Lance's Investigate and Art Freeman's Slippin Around With You.
The BPI stumbled upon the operation after test purchasing vinyl records sold online, which were found to have defects like misspellings, blurred typefaces, a large quantity with the words "not for sale", "promotional copy", and "DJ Copy" written on them.
Prosecutor Alex Greenwood said Price and Russell were involved with the "manufacture and sale" of the recordings, while Pye and Godfrey were involved in their "commercial sale between November 2013 and October 2016".
Mr Greenwood told Newport Crown Court: "All defendants were engaged in the large scale commercial sale of counterfeit goods infringing both trademark and copyright.
"In many instances identical copies of recordings were found at the addresses of each of the defendants, indicative that they were supplying each other.
"All defendants' PayPal records reflected thousands of sales of similarly described recordings over many years."
Analysis of bank accounts in Godfrey's name showed he made transfers of £101,518 to Pye, and his HSBC account contained credits of £77,957 from PayPal.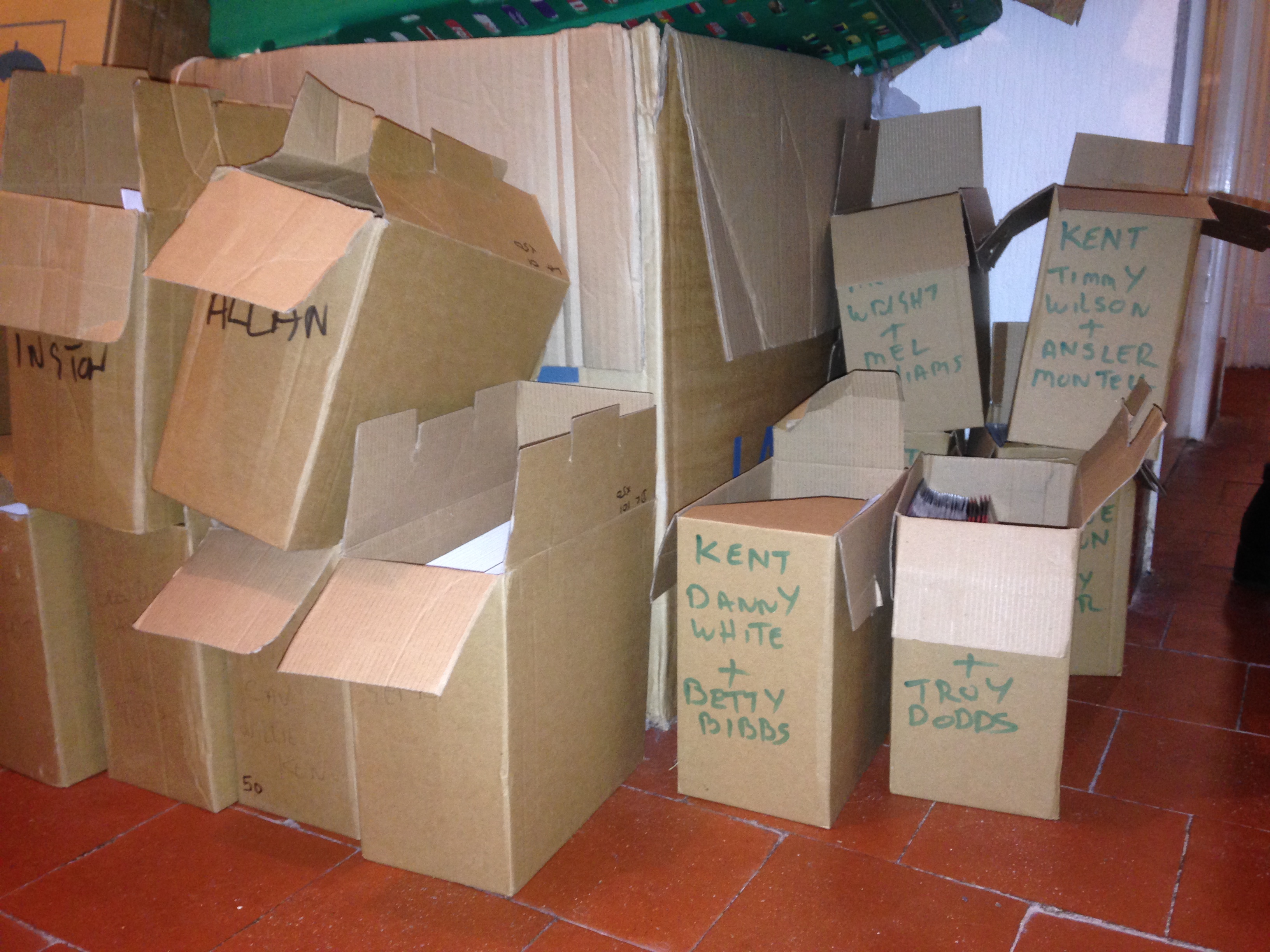 The Performing Rights Society confirmed that Godfrey, Pye and Price had all registered with them.
Price was the only one to apply for licences for nine artists' work, but only paid to manufacture 500 copies of one artist whose records were not part of the operation.
Godfrey, from Coity Road, Bridgend, Russell, from Puxton Drive, Kidderminster, and Pye, from Burrell Road, Ipswich, pleaded guilty to six counts of unauthorised use of a trade mark.
Price, from Bakehouse Mews, Broughton, Kidderminster, pleaded guilty to two counts of unauthorised making of a copyright work, and three counts of unauthorised use of a trade mark.
Judge Richard Williams said no members of the public had complained about purchasing the records, and suggested they would have "at least expected" them to be unlicensed presses due to their unavailability in vinyl format from their respective record labels.
Judge Williams said: "The accused made a market for what there was no legitimate source."
He said the amount of money the men owed the record companies in royalties had not been calculated but "is likely to be small".
Pye was jailed for 10 months, and Russell for eight months, while Godfrey was handed a suspended sentence of nine months and Price a suspended sentence of eight months.
A Proceeds of Crime hearing will take place next year.