A research charity has launched a campaign to raise money to lay the foundations for human trials of a therapy for motor neurone disease (MND).
The Funding Neuro campaign to raise the £150,000 needed for the pre-clinical stage of development has already been boosted by a £50,000 donation from the My Name'5 Doddie Foundation.
It was set up last year by Scotland rugby legend Doddie Weir, who suffers from MND.
There is currently no cure for the fatal condition, which affects the brain and nerves, and causes weakness over time.
The research hopes to develop a therapy that will deliver viral and gene therapy directly into the brain to restore the function of motor neurones.
Laboratory work led by Bristol-based neurosurgeon Professor Steven Gill has shown specific viruses that are modified to carry therapeutic genes can be transported into the spinal cord using a technique called convection enhanced delivery (CED).
Prof Gill said: "The standard treatments that are currently available for motor neurone disease may enhance a patient's quality of life but there is yet to be a therapy to combat the disease.
"Backed by Funding Neuro, our project has the potential to offer a fast-track approach to a neuroprotective and regenerative treatment for the disease.
"By bringing together experts in neurosurgery, gene therapy, medical engineering and biotech pharma we have developed the technology and know-how to successfully deliver gene therapies to the central nervous system.
"We are now in a unique position to rapidly translate these promising lab results to clinical trials to protect and repair motor neurones."
Prof Gill, known for his pioneering work with delivering drugs directly into the brain with CED to treat Parkinson's Disease and brain tumours, has seen positive results pre-clinically with gene therapy targeting MND.
The charity said early testing has shown the technique to provide safe and effective gene delivery to motor neurones and the next pre-clinical stage is to evaluate the most effective dose of the virus that can be safely delivered.
Before clinical trials in humans can be started, researchers need to determine the most effective doses that can be delivered safely.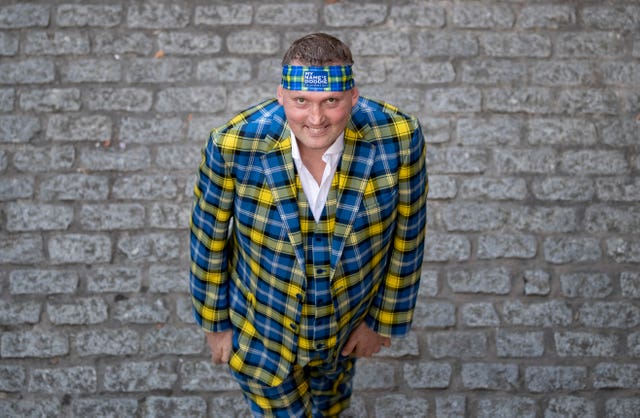 "Success has been shown in the lab using gene therapy to combat the disease, however, to date this has not been translated successfully into a patient.
"We hope that by combining gene therapy with a delivery system that is able to get the therapy to where it can be effective will provide real hope for people with the condition."
Anyone wishing to donate can go to www.bit.ly/mndneuro or Text FMND10 £10 to 70070.
Dr Brian Dickie, director of research development at the Motor Neurone Disease Association, said: "One of the major challenges in treating neurodegenerative diseases such as MND is the successful delivery of drugs into the brain and spinal cord.
"Professor Gill and colleagues are adopting an innovative approach that could increase the chances of success when testing experimental therapies."