The Prime Minister's de facto deputy has insisted that any deal with the European Union over access to UK fishing waters will not be linked to a broader trade agreement.
David Lidington, the cabinet office minister, said the EU had treated access to fishing and trade matters as "completely separate" issues in its past dealings with other countries.
The SNP's leader at Westminster, Ian Blackford, suggested Mr Lidington was "deluded" and stressed the EU would "drive a hard bargain" in any negotiations over fishing.
The EU's position is that a fisheries agreement should be negotiated "well before" the end of the planned two-year transition period.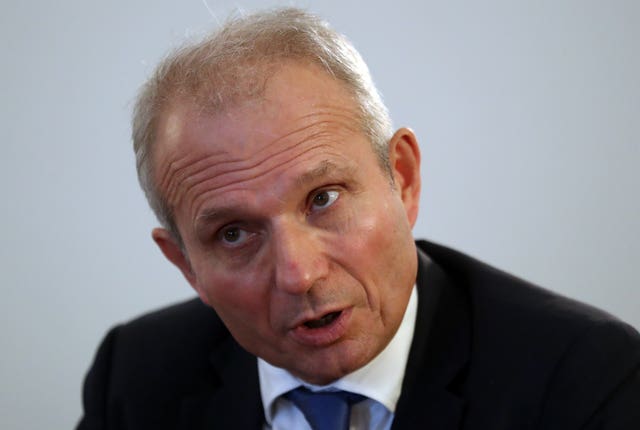 Mr Lidington was asked in a BBC Scotland interview whether he could give fishermen a guarantee that, when it comes to negotiating a future agreement, there would be no link between fishing and access to UK waters and a broader trade deal.
He told the Sunday Politics Scotland programme: "Yes, we've made that absolutely clear from day one. The Prime Minister has repeated that in the House of Commons.
"Not only has that been the Prime Minister's position, if you look at the way the EU has approached its trading relations with every other third country outside the European Union, access to waters and trade have been treated as completely separate matters, not interlinked matters."
He said the EU had "moved and conceded towards our position" in the interests of getting agreement on the Brexit deal.
"This (fishing) is not something where the EU 27 have all the negotiating cards in their hand," he continued.
"There are other sectors, in France, Germany, the Netherlands and so on that want to have access to UK markets and for UK suppliers to continue to serve their customers."
He admitted that future trade negotiations would be "complex", but added: "I don't think Theresa May can have been any clearer than she's been on this – these are separate issues and historically the EU has always treated them separately."
Mr Lidington also told the programme it would be "implausible" for the UK Government to ask the EU for any changes to the withdrawal deal.
Mr Blackford was asked whether he accepted the cabinet office minister's "guarantee" that a fishing deal will not take wider trade agreements into account.
He replied: "No, not at all, he's either deluded or he hasn't read what the EU has been saying about this.
"The EU 27 issued a document last weekend that made it absolutely crystal clear that future negotiations on fishing would start from the position of the existing quota shares.
"The idea that Europe is not going to have access to our waters and is not going to drive a hard bargain on this is simply missing the point spectacularly."
He claimed that fishermen are a "bargaining chip" for the UK Government in negotiations with the EU.
"The prospect that we're holding cards in these negotiations is simply fanciful and it really is about time that David Lidington and others actually told the truth about this, that they came clean," he said.