A couple who have been covering their home in festive decor for Christmas for nearly 30 years have once again turned it into "Santa Claus's helpers' house".
Birmingham pair John and Jean Copestick, both aged 75, began their seasonal preparation weeks ago, such is their love for this time of year.
While others were settling into the back-to-school routine in September and looking forward to Halloween, the Copesticks were sorting through the mountains of decorations they have collected over the years.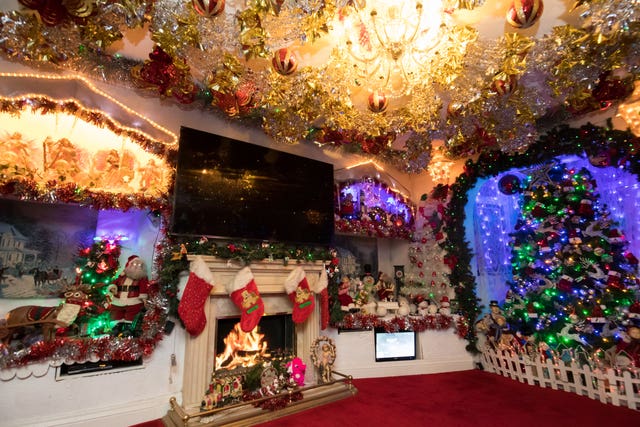 Mrs Copestick, who has 43 grandchildren and 23 great-grandchildren, said: "If I could get my hubby to leave these up all year round, I would. It's so homely and warm and loving. It's absolutely beautiful. It really is. I love it."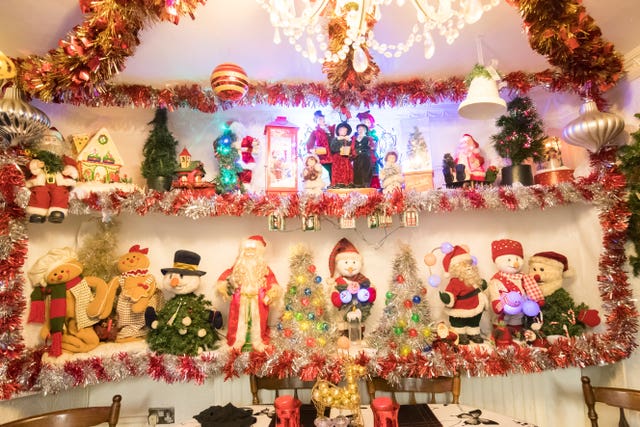 "It makes them feel good," she said.
As for the cost of nearly three decades' worth of tinsel, flashing lights, Santa figurines, baubles and numerous Christmas trees, Mrs Copestick said she "couldn't even put a figure on it", adding: "It has cost a pretty penny over the years."