A psychedelic landscape which the Beatles wanted on their Sgt Pepper's Lonely Hearts Club Band album is going under the hammer.
The artwork, complete with parrot, peacock and several mushrooms, was commissioned by the Fab Four to fill the inner section of the record's sleeve.
But they were persuaded to reject the design in favour of a photographic portrait of them wearing their coloured tunics.
Now it could fetch £90,000 at auction house Sotheby's.
The cover of the 1967 album famously features Peter Blake's colourful collage of life-sized cardboard models of famous faces together with the band.
The work, in enamelled paints with pen and ink, depicts a dreamscape at sunset – with an owl, parrot, peacock, pool with lilies, fireworks and a mermaid-shaped fountain.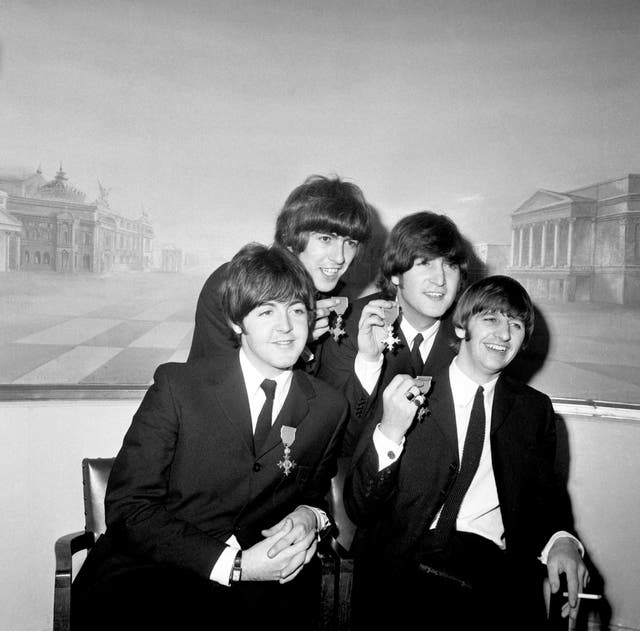 "This was commissioned by the Beatles themselves and they used The Fool for various other projects later on.
"This was the aesthetic they were thinking about at the time in early 67. This is very much their idea.
"It's very much in the space of Lucy In The Sky With Diamonds … If you look carefully around the picture in various places there are these mushrooms growing."
The decision not to use The Fool's design was heavily influenced by art dealer Robert Fraser, a friend of the band.
The Fool went on to paint pianos, cars and murals for members of the group.
The artwork features the signature, in red fibre tip, of Billy Shears, Ringo Starr's alter-ego on the record. The drummer once owned the artwork and later gave it to his manager.
Online bidding is now open and closes on December 10.