The actor who has taken on the role of Sir Elton John in an upcoming biopic said he fears people will "hate" him in it.
Taron Egerton was at a charity performance of the musical The Band based on the music of Take That on Tuesday night.
The gala in London's West End was in support of the Elton John Aids Foundation.
Looking ahead to the release of Rocketman, Egerton said: "I'm scared everyone's going to hate me in it.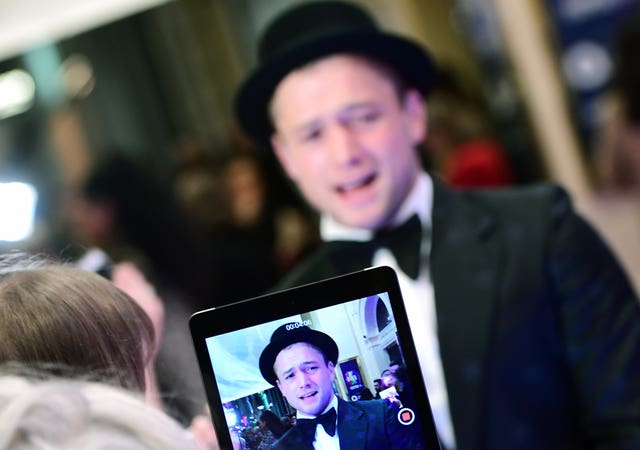 "It's not really an impersonation of him, but it's my kind of take on him."
Egerton described Sir Elton and his husband David Furnish as "two very kind, very beautiful people".
He added: "They are so passionate and commit so much energy to this cause and others, but even just on a very minute scale, their kindness to me – a sort of slightly overwhelmed young actor who is seeking to portray Elton in his life – they're just amazing, amazing men."
The actor said he has stayed at the couple's house and was given access to Sir Elton's diaries from the 1970s.
"Elton gave me his first ever diamond earring.
"I stayed in their spare room… one of their spare rooms," he said.
Egerton, who hugged Furnish on the red carpet, also said he had dinner with the couple as their children ran around getting ready for bed.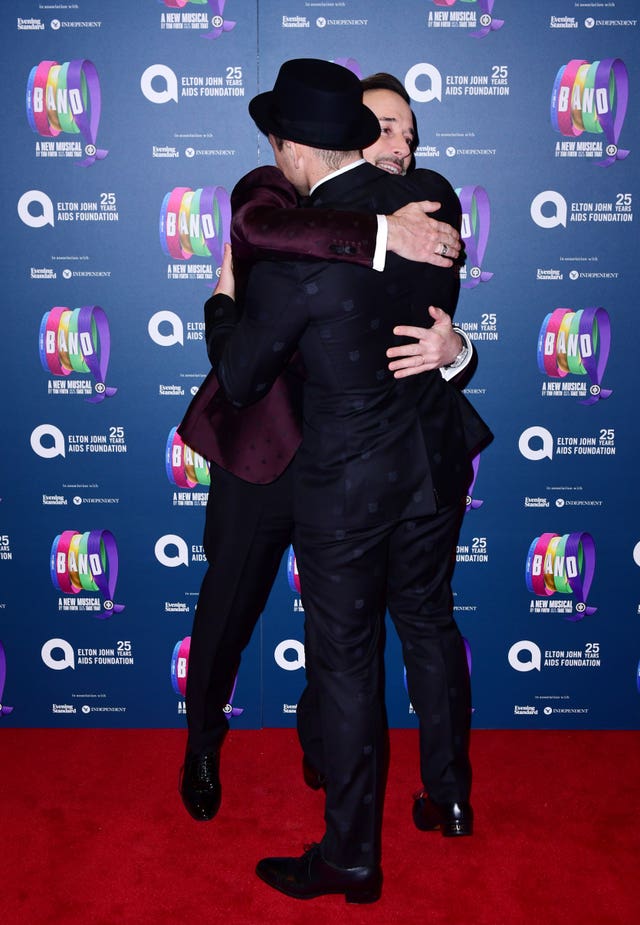 Egerton said he got into acting to work in theatre and aimed to earn £450 per week.
"So to have any kind of film career is a dream come true," he said.
Furnish and Egerton were joined at the Theatre Royal Haymarket by Take That stars Gary Barlow, Howard Donald, Mark Owen, and Robbie Williams and his wife Ayda Williams.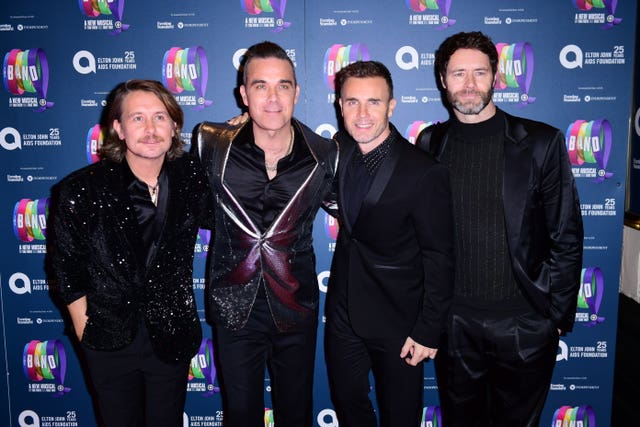 The show was written by Tim Firth and produced by Barlow, Donald, Owen and Williams, as well as David Pugh and Dafydd Rogers.
The Elton John Aids Foundation funds frontline programmes that help to alleviate the pain – physical, emotional or financial – of those living with, affected by or at risk of HIV/Aids.
Furnish said he and Sir Elton, who is currently on tour, have been friends with Take That for 25 years.
"He hates missing out on anything," Furnish said of his husband's absence.
"He wanted me to thank the band," he added.
Williams also gave fans hope of a Take That reunion of sorts in 2019 when both he and the band are on separate tours.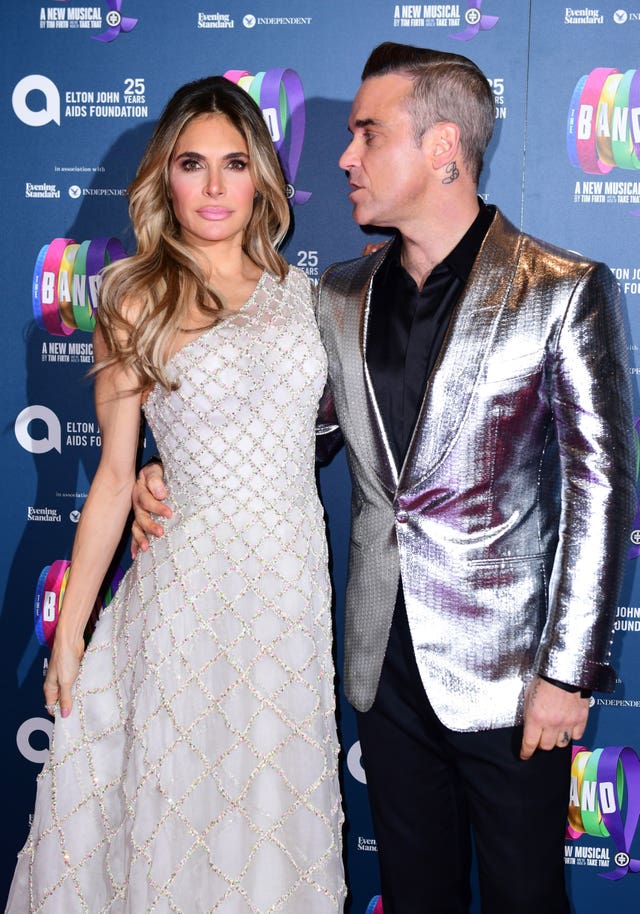 "There's always an open mic at my gigs and there's an open mic for me at their gigs too," he said.
Williams said Sir Elton's foundation is "incredible", adding: "Elton's meant so much to us in our lives.
"He's changed the trajectory of our lives quite a few times just by being him and seeing how he lives.
"Also, his back catalogue, how talented, how creative he is, and what he does around that too for charities like his own."
Williams said his wife Ayda "looks fit" and said they enjoyed working together as judges on The X Factor.
Asked if they would do it again, he said: "Absolutely. We'd love to. Yeah, we'd love to. If all cards fall in the right places."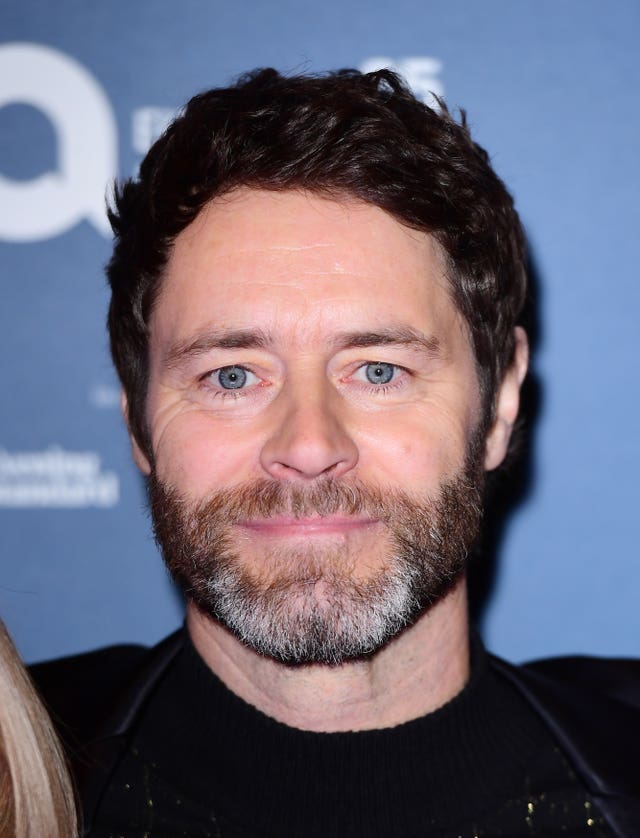 Looking ahead to the band's tour, he said: "Every tour is amazing to do. It's the creation of it and then actually performing your creation on the stage."
Take That were joined by the musical's cast on the red carpet.