The Duke and Duchess of Cambridge found themselves in a snowball fight as they paid a heartfelt tribute to RAF families separated from loved ones over Christmas.
William and Kate could not help themselves and indulged in a little festive fun after staging a Santa's grotto in the grounds of their Kensington Palace home for more than 200 wives, girlfriends, parents and grandparents holding the fort at home.
Kate told her guests: "William and I just wanted to pass on our huge gratitude to all of you here today.
"Not only are we grateful for you coming here to join our party, but also for the sacrifices you make on a daily basis on behalf of the nation.
"As someone whose husband has served, I know how hard it feels when a loved one leaves home to do the job they've trained for."
Kate went on to highlight how she had some idea how the relatives felt at this time of year as William, a former RAF search and rescue helicopter pilot, had served in the Falklands for six weeks in 2012.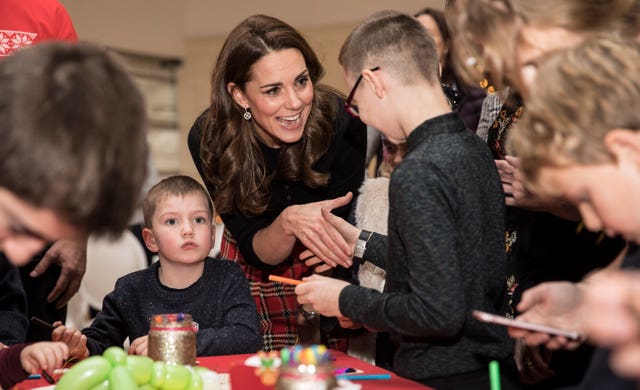 "The absence of people you love must be especially hard at this time of year. William and I, however, hope that today shows, in some small way, how much you are all valued."
When George Whitefield, co-director of the children's events company Sharky and George which staged the day's entertainment, appeared with a handful of mock snowballs, that was all the encouragement William needed.
He said: "He saw I had some in my hand and he had a little mischievous nod and wink and looked like he wanted one to throw back at us."
As artificial snow fell around them the two me exchanged snowballs and Kate even found herself the target of a playful attack.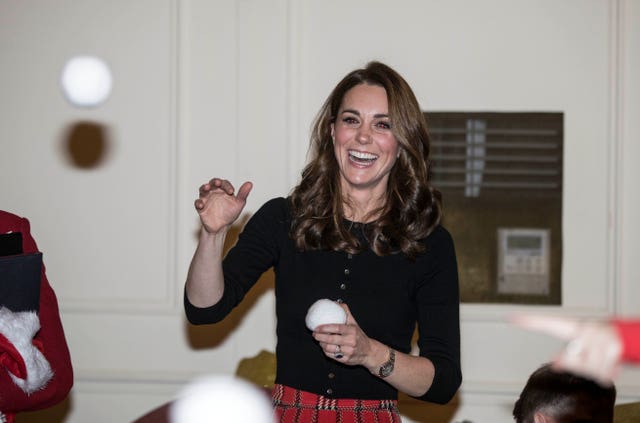 Their daughter Claire O'Grady and her husband Paul, known as Pablo to the family, are both RAF Wing Commanders based at RAF Coningsby in Lincolnshire, home to Typhoon squadrons which deploy to Cyprus and fly operations in support of Op Shader, the UK's contribution to the ongoing campaign against Isis.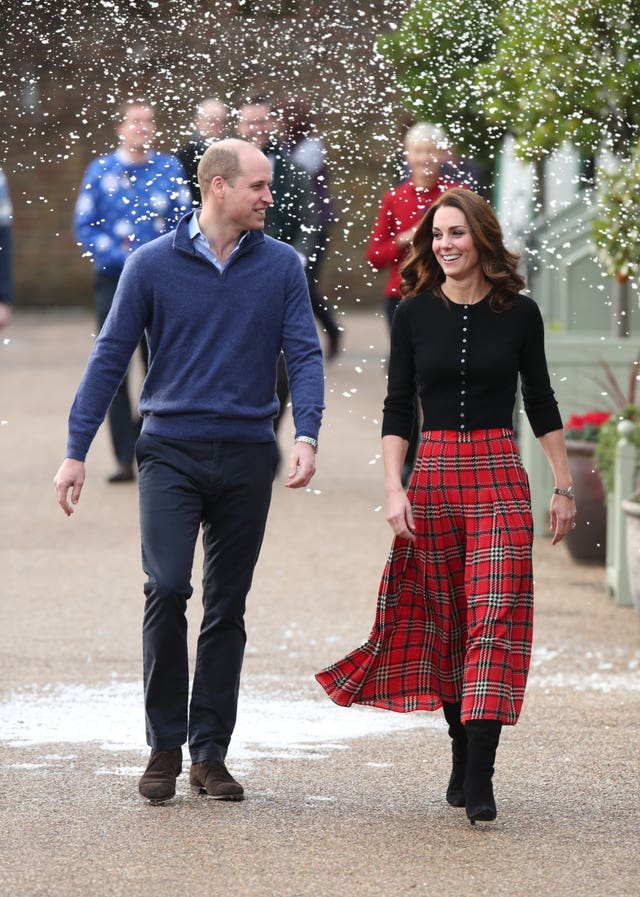 Mrs Macdonald, who said her son-in-law was at RAF Akrotiri in Cyprus while her daughter was in Afghanistan, added: "Kate was asking Harry where his mummy and daddy were and she said to me it's quite a commitment but it was great for the family to have us pulling everything together.
"William said he'd remember Harry's name and mention him to his dad when he saw him in Cyprus."
Her husband said: "We see our main function as giving my daughter and her husband peace of mind. They've got an important job to do and they don't have time to worry about their son."
The couple said they had handed over a present of a bottle of aftershave for William and Kate to take over to Cyprus.