An electric shock machine forming part of a collection of 200 science-related items is to be sold at a Derbyshire auction.
The Davis and Kidders patent Magneto Electro Machine for nervous diseases is part of a collection amassed over three decades by physicist John Wilson.
The object, patented in 1854, was billed as being capable of relieving pain as well as curing diseases including cancer, tuberculosis, diabetes, gangrene, heart disease, lockjaw and spinal deformities.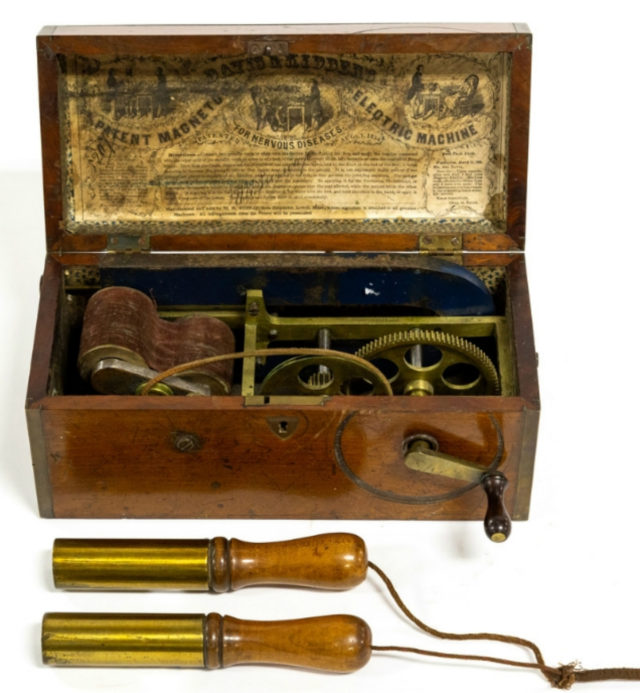 "When invented, this item could be purchased by general consumers as well as physicians and hospitals.
"This is a museum piece which provides an understanding of medical knowledge in the mid-1800s."
Former Keele University lecturer Dr Wilson died two years ago at the age of 81 and his wife has decided to part company with the collection.
Carrying a guide price of £30-£50, the electric shock machine will be sold alongside other items – including a Marconi Art Deco valve radio – on December 17 at Hansons' sale room in Etwall, near Derby.