MPs will vote on Theresa May's Brexit deal on Tuesday in what is the most important Parliamentary decision in decades.
After days of debates, the Commons will vote on the plan she agreed with Brussels following months of political wrangling, both with the EU and members of her own Government.
Here we look at what could happen if her Withdrawal Agreement is rejected by the Commons:
– Dust yourself off and try again
The European Union have been adamant this is a take-it-or-leave-it deal and cannot be renegotiated. But, if faced with the threat of a calamitous no-deal Brexit, and following a narrow Commons defeat, Mrs May might fancy testing their resolve and seeing if she can win some cosmetic changes to appease enough MPs to win a second vote.
Having made it this far and taken brickbats from all sides for months, and repeated assertions that she will not quit, it seems unlikely. But this is 2018 and if the defeat is heavy enough it cannot be totally ruled out. However…
– You've had enough
Hardline Tory Brexiteers may have failed to muster the sending of enough letters of no confidence in the Prime Minister to backbench supremo Sir Graham Brady last month to trigger a leadership battle. But they are not the only unhappy ones and once the vote is over other players could make a move.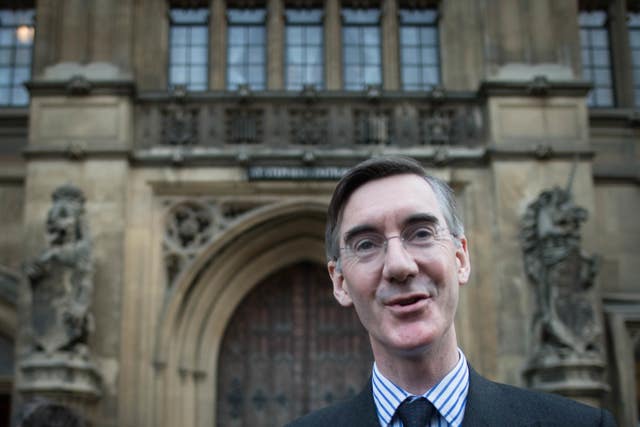 Mrs May has said no, Labour says yes but only if it does not get a general election. It would possibly require an extension of Article 50 to delay Brexit.
– May calls a general election
The ultimate gamble for the Prime Minister, who has to hope that voters will, via the ballot box, back her plan. But Labour has long called for an election believing that, after the 2017 election resulted in a hung parliament, it has the headway.
– Labour tries to engineer an election
Under the Fixed Term Parliament Act, the opposition would have to win a vote of no confidence in the PM in the Commons and then hope the Conservatives could put together a Government which could win a second vote, in which case a general election would be called. It would mean the DUP and a clutch of Tory rebels would have to side with Jeremy Corbyn, which seems unlikely.
– No-deal Brexit
The warnings from institutions like the Bank of England, the CBI, and the Government's own technical papers have been calamitous about the impact of leaving without a deal on March 29 – though some Brexiteers say much of this is an exaggeration. But if everything else fails it's possible that it could happen.