People who live in the most deprived areas of Scotland are four times more likely to die prematurely than those in the most wealthy.
The latest figures revealing the extent of health inequality showed 20,980 people in Scotland died before the age of 75 last year, lower than at any time in the past 20 years.
Official statistics show the gap between people dying from cancer, coronary heart disease and alcohol-related deaths in the least and most deprived areas has increased by 10%.
The inequality gap for deaths involving alcohol has risen in each of the past five years but is still 30% lower than its 2002 peak.
The latest Long-term Monitoring of Health Inequalities report from Scotland's chief statistician found while relative inequalities for heart attack admissions decreased in the last year, the alcohol-related hospital admissions gap remained highest.
Such incidents were five times more common in the most deprived areas of Scotland.
The cancer mortality rate among those aged between 45 and 74 has fallen more than 31% since 1996 and the number of deaths each year has also reduced in this period, from approximately 8,400 to 7,300.
Yet, of people in that age group, those in Scotland's most deprived areas are
more than twice as likely to die of cancer than those in the least deprived areas.
In 1997, premature mortality rates – dying before the age of 75 – were three times higher in the most deprived areas compared to the least deprived while in the last three years premature mortality rates have been four times higher in the most deprived areas.
Between 1997 and 2017, premature mortality rates declined by 43% in the least deprived areas but by only 21% in the most deprived areas in Scotland.
There were a total of 2,068 deaths of people aged 15-44 in Scotland in 2017,
compared with the peak of 2,566 in 2002.
The deaths in 2017 included 305 probable suicides, 581 drug-related deaths and 40 deaths from assault.
While the rates of probable suicide in this age group have generally declined in recent years, drug-related deaths have increased since 1997.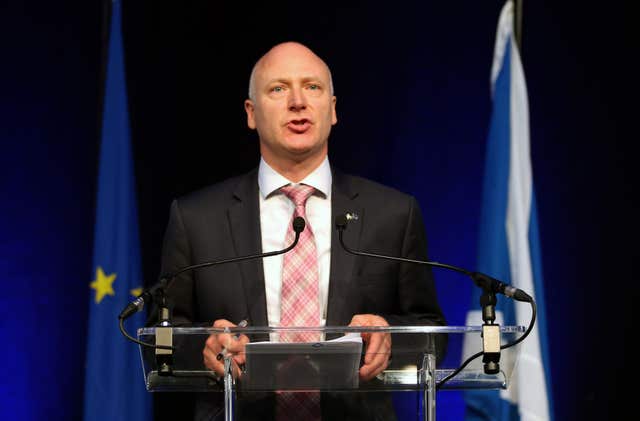 "We have made significant progress in a number of areas such as healthy birth weight, alcohol-related hospital admissions and deaths from heart disease.
"But, as today's report shows, there remain entrenched and stubborn issues that we must address.
"That is why we are taking decisive action on matters such as alcohol, smoking, physical activity and healthy eating.
"However, health inequalities are very much a symptom of wider income inequality.
"The Scottish Government is taking action to end poverty, drive fair wages, support families, invest in affordable housing and ensure fair access to healthcare through policies such as free prescriptions, concessionary travel and free personal care.
"This year we will spend £125 million to mitigate the devastating impacts of the UK Government's welfare policies on our most vulnerable people."
Dr Lewis Morrison, chairman of BMA Scotland said: "These statistics should leave us in absolutely no doubt that stark and unacceptable health inequalities persist across Scotland.
"The significantly worse health of those who live in our most deprived areas compared to the substantially better outcomes for those who live in the least deprived areas is a persistent, substantial issue that simply cannot be ignored.
"Finding solutions must be at top of the political agenda and something we strive to achieve across society."
He added: "Taking an optimistic view, important steps have already been taken such as minimum unit pricing, and looking further back, the smoking ban.
"This shows that Scotland is able to take world-leading and bold measures, and we must not take a step back from this direction of travel.
"Plans to consult on restricting alcohol marketing and the current consultation on introducing restrictions to price promotions and some marketing of products that are high in fat, salt or sugar provide further opportunities to take steps that can make a real difference, and we look to the Scottish Government to be bold in these areas.
"But equally, reducing health inequalities will need concerted action across many areas of Government like low pay, poor educational outcomes and inadequate housing.
"These statistics simply must prompt continued and urgent action on all these areas and across all levels of Government."