The Duke and Duchess of Cambridge were cheered on to the red carpet at the Bafta film awards.
Kate was dressed in a white one-shouldered Alexander McQueen dress with a floral motif while William wore a black dinner suit.
The couple mingled on stage with the winners, chatting and laughing together while the rest of the audience filed out of the venue.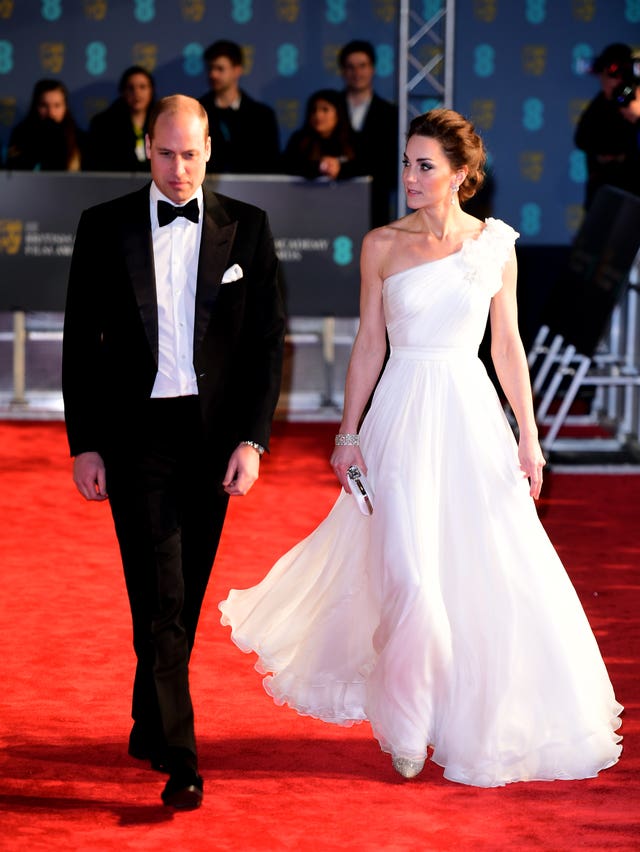 Presenting the award, he said: "Her work has produced some of the most memorable moments in cinema."
He also discussed Bafta's work with actors, saying: "Tonight's nominees are a true testament to Bafta's dedication to funding and supporting that talent."
Fans who had gathered outside the Royal Albert Hall in central London screamed as the royal couple walked side-by-side into the ceremony on Sunday evening after making the short journey from Kensington Palace.
They were greeted at the entrance by the Royal Albert Hall's chief executive Craig Hassall before making their way to their seats.
They were the last to take their seats and were introduced to the audience by the announcer.
The Duke and Duchess of Cambridge were making a return to the film awards, having attended previous ceremonies together.
The duke has been president of the academy since February 2010.