A series of humorous traffic signs referencing Manchester-based football matches are amusing locals in the city.
The signs, courtesy of Transport for Greater Manchester, have been popping up towards the business end of the season, warning commuters of busy roads ahead of games.
And their method has been to make road-users laugh as well as learn.
"MUFC v Barca, Old Trafford, Wed 10 Apr 20:00, Pique time will be Messi, consider using tram or bus," a sign on Rochdale Road warned ahead of Manchester United's Champions League quarter-final tie against Barcelona.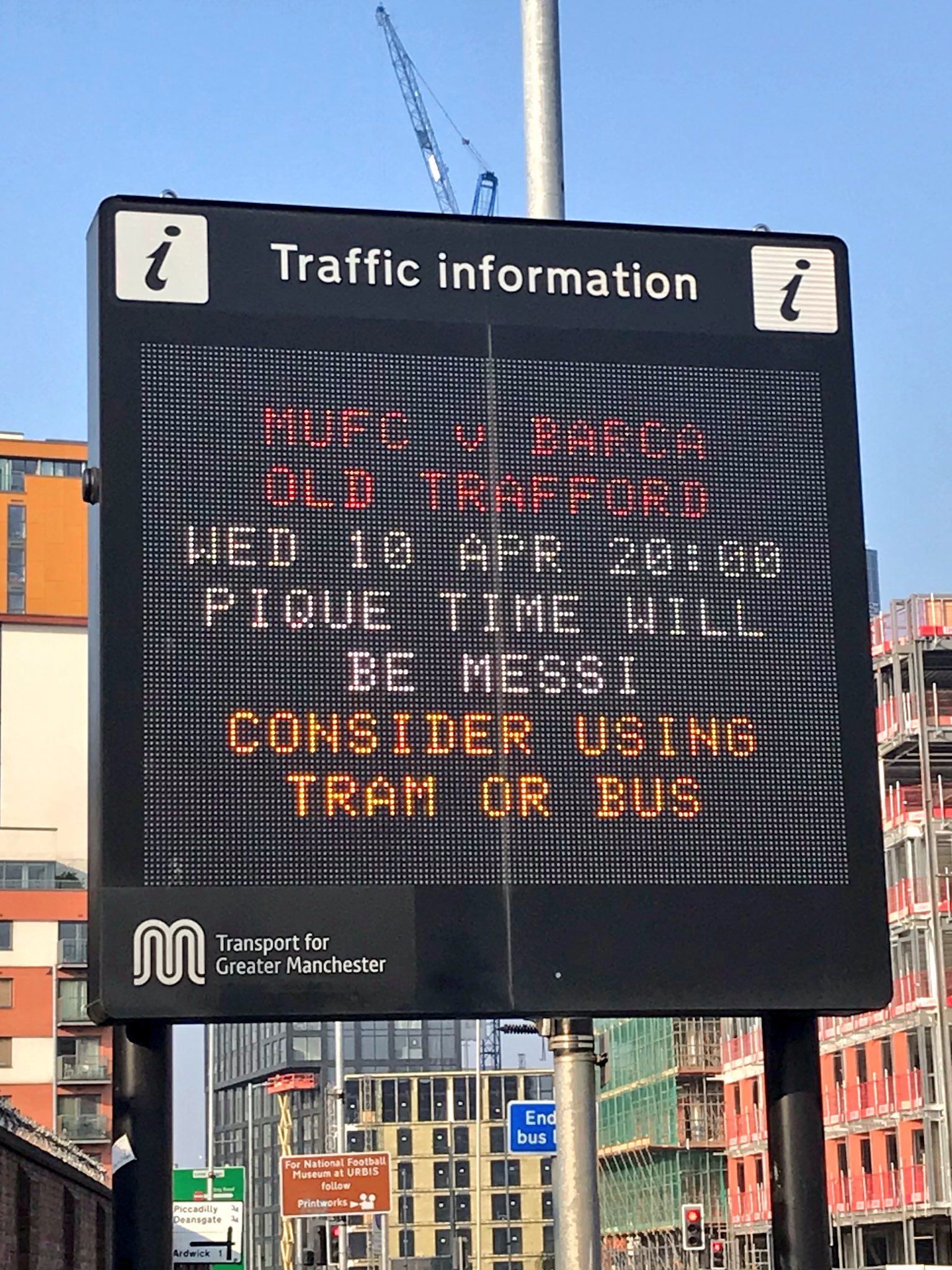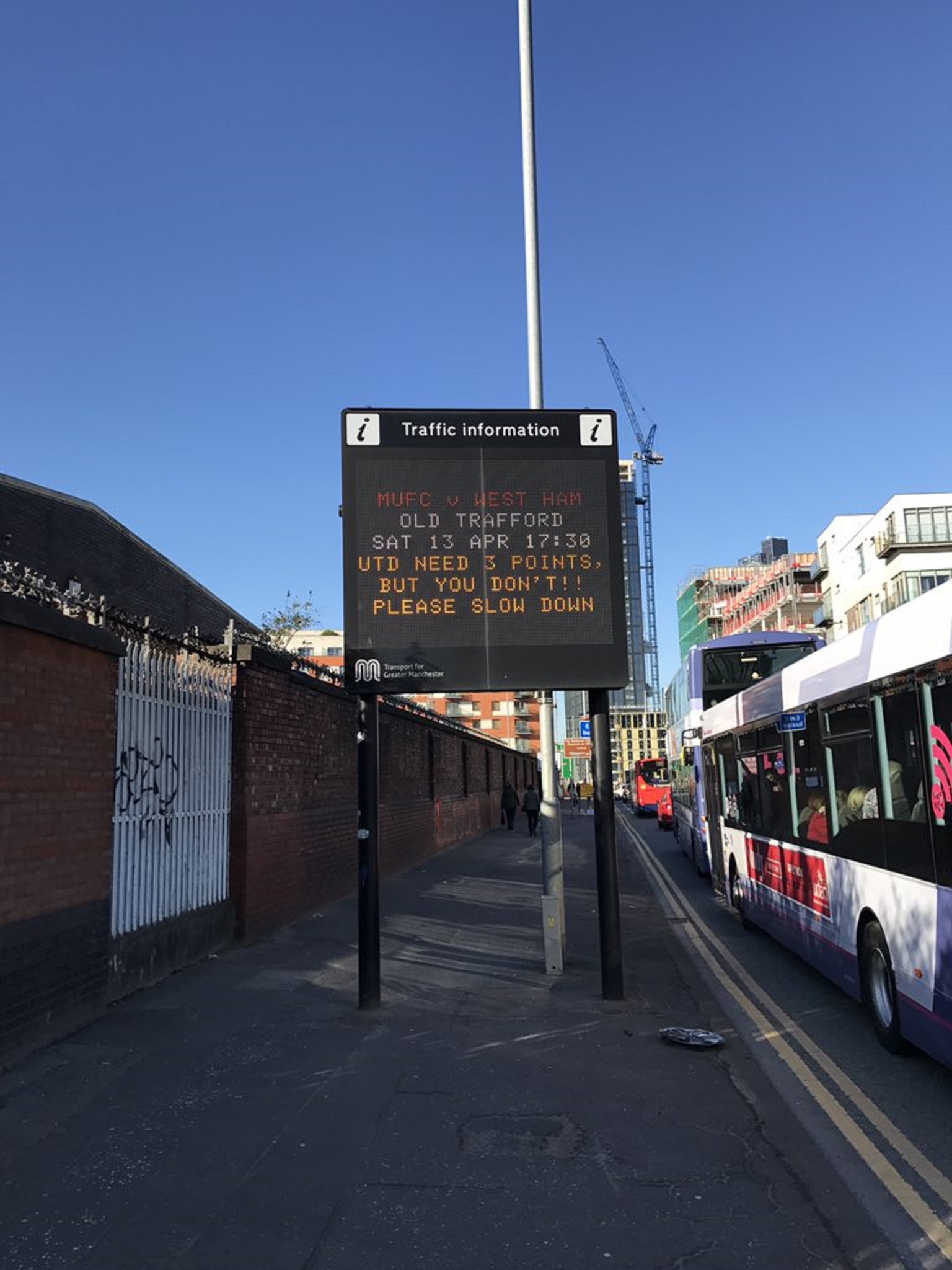 "Manchester City v Cardiff U23s" a traffic information sign read, warning of delays.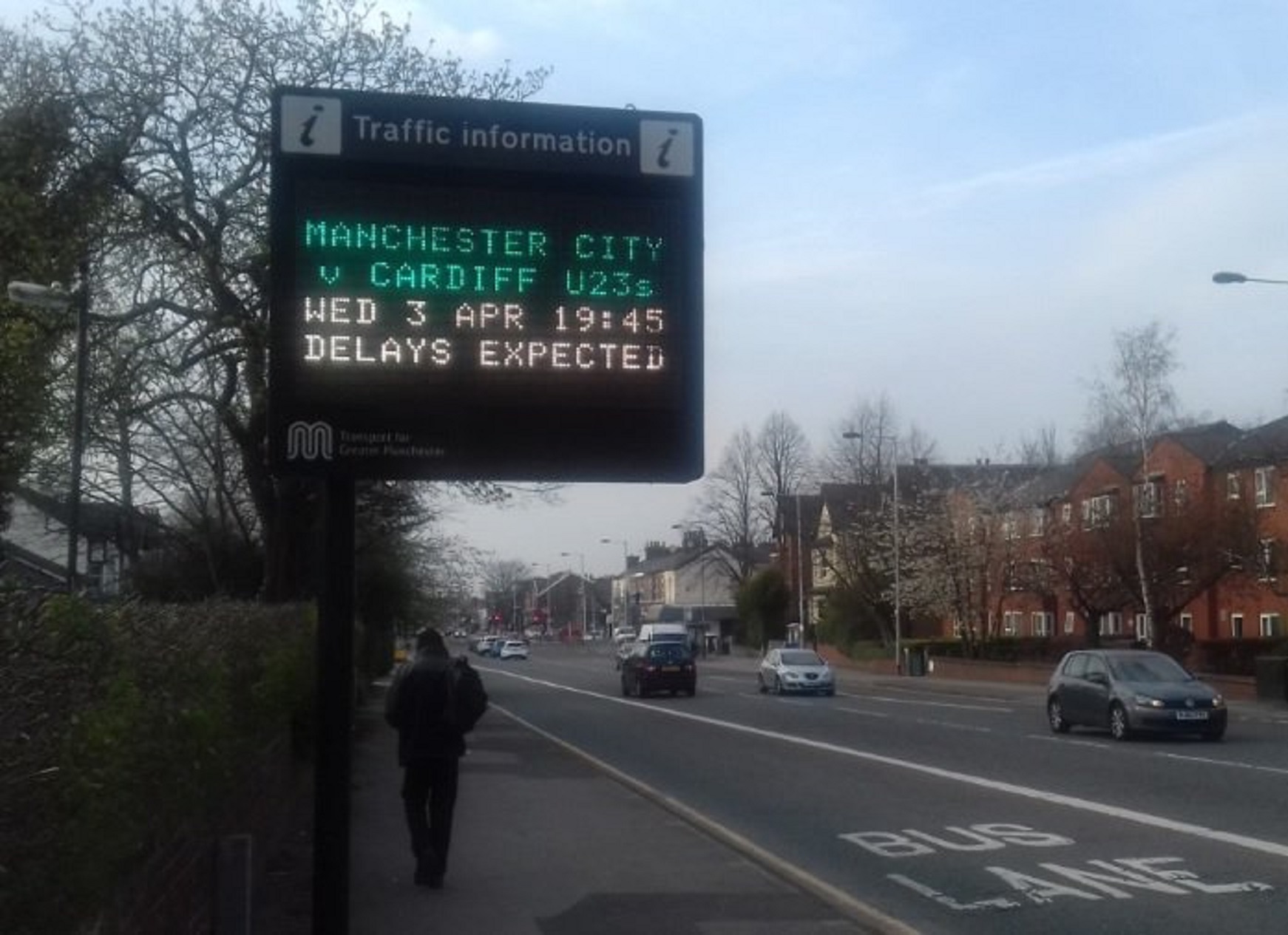 "We're glad that these light-hearted messages have brought a smile to people's faces and helped us get out important messages about the potential for match-related travel delays."