The DUP continues to play a pivotal role in Brexit as UK and EU negotiators attempt to strike a deal.
Here is the story of how the Northern Ireland party became such a key player in the process.
– 2016 referendum: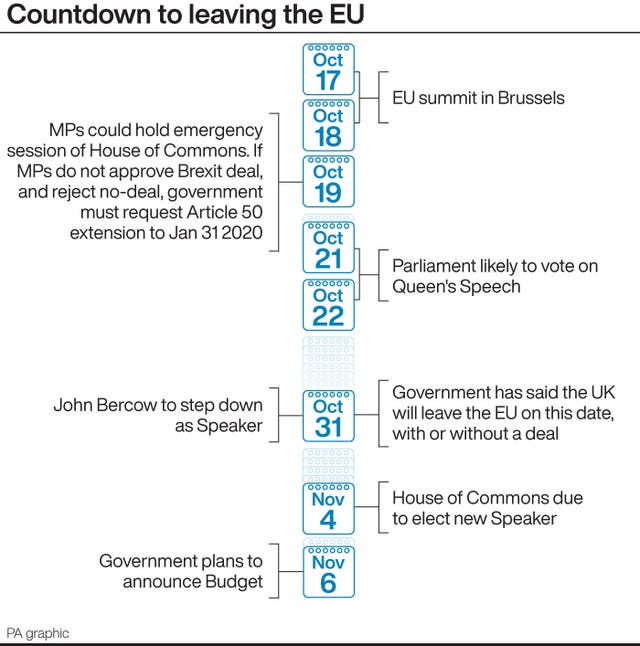 When the party did declare for Brexit, it campaigned for it enthusiastically. At one point, it shelled out hundreds of thousands of pounds for a full wraparound advert in the Metro newspaper. That incident sparked controversy in Northern Ireland when it emerged the party paid for the ad – in a paper not printed in Northern Ireland – with part of a £400,000-plus donation from a little known Brexit-backing group called the Constitutional Research Council.
– 2017 election: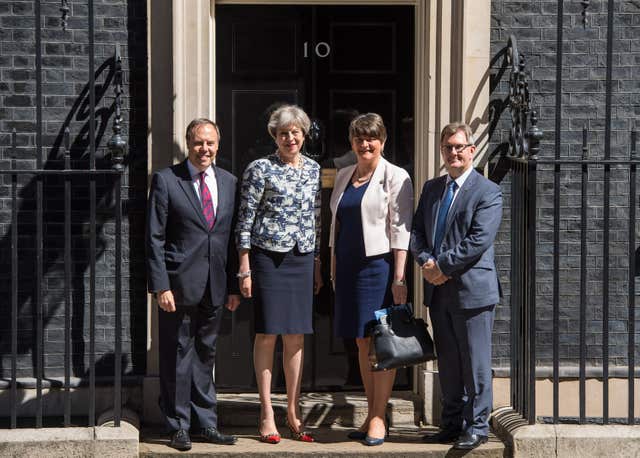 – Theresa May's deal:
DUP opposition to the agreement Mrs May struck with the EU in November 2018 was crucial. Many other MPs voted against the prime minister on the three occasions she tried and failed to secure parliamentary approval but the outcome could well have been different if the DUP had backed it. If the party had dropped its opposition to the Irish border backstop, there is an argument that several Tory Brexiteers would have followed suit, potentially giving Mrs May the numbers to edge a Commons vote.
But for the DUP, Mrs May's controversial backstop was something it just could not stomach. For the unionists, an arrangement which would have seen Northern Ireland diverge from the rest of the UK on regulatory rules – without an obvious exit mechanism – undermined the constitutional integrity of the UK and created an economic border in the Irish Sea.
For the DUP, the Union comes above everything. Brexit has never been its raison d'etre; the Union of Great Britain and Northern Ireland is.
– Boris Johnson's proposals: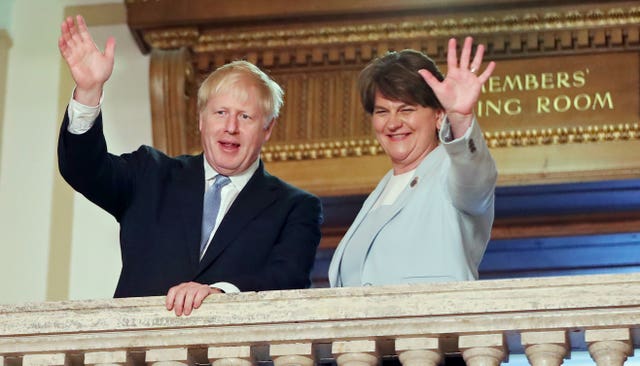 – Current negotiations:
Mr Johnson's plans did not lead to a breakthrough, with the EU – and Ireland in particular – opposed to his proposals around consent and customs. The bloc was not prepared to hand a single party in a regional assembly a veto on the operation of an international treaty, while EU leaders also expressed scepticism on how an open border could be maintained if Northern Ireland and the Irish Republic were in different customs zones. As UK and EU negotiators engage in last-ditch talks to overcome the sticking points, the DUP remains a central player. Mrs Foster has been a regular visitor to Downing Street in recent days, making clear her party will not accept a deal that creates a customs border in the Irish Sea.
– Other views in Northern Ireland: