The Duke and Duchess of Sussex reportedly ignored instructions from the Queen not to go public with their bombshell announcement to step back from their roles as senior royals.
The Queen and other members of the family were said to be left "hurt" by Harry and Meghan's decision to issue a personal statement, which outlined their future lives as financially independent royals who will divide their time between the UK and North America.
The latest developments reveal the divisions within the heart of the British monarchy which has already been rocked by the Duke of York's disastrous television interview about his relationship with convicted sex offender Jeffrey Epstein.
Harry and Meghan went ahead and released their personal statement on Wednesday evening which was a "bolt from the blue" for Buckingham Palace, sources told the PA news agency.
The statement – and a new official Sussexroyal.com website – have thrown up important questions about funding for the couple's round-the-clock security, media access to their royal events and how they will pay for their future lifestyles.
The duke and duchess, who have only recently returned from a six-week stay in Canada with eight-month-old son Archie, said in their statement: "After many months of reflection and internal discussions, we have chosen to make a transition this year in starting to carve out a progressive new role within this institution.
Meghan received a public boost from her close friend Jessica Mulroney, a Canadian stylist and TV star, who posted a quote attributed to Gina Carey, which said: "A strong woman looks a challenge in the eye and gives it a wink."
But a series of commentators have strongly criticised their decision with public relations and crisis consultant Mark Borkowski saying about the Sussexes "It does feel like a royal couple in exile".
A sequence of events around the announcement were outlined by the newspaper.
It is already known the Queen, Prince of Wales and other senior royals were not consulted about the content of the couple's statement or knew it was to be issued.
But the Standard said Charles and the Duke of Cambridge only received it 10 minutes before it was released.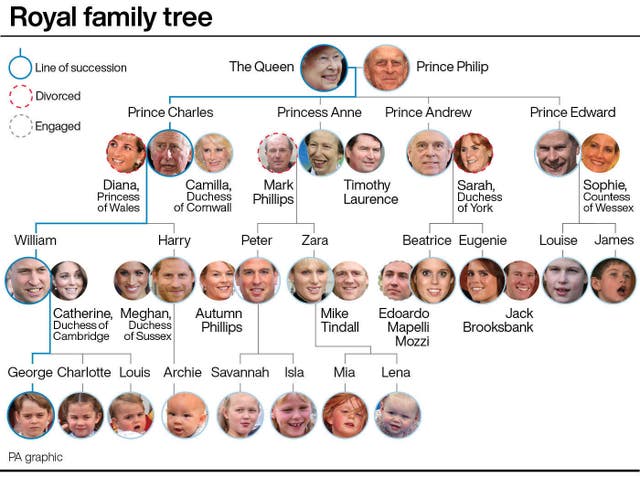 The Queen agreed to Harry's request to meet when he returned from Canada but the duke was told his grandmother would not discuss his proposals before he had talked them through with his father.
Despite the request not to make any announcements the Sussexes published their statement.
Buckingham Palace would not comment on the latest developments in the Harry and Meghan saga, but it is likely royal aides are organising the duke's showdown meeting with his father and the Queen.
The Sussexes have outlined their future plans in their statement and it will be for royal household staff and aides to work together to make them a reality.
Buckingham Palace has said in a statement: "We understand their desire to take a different approach, but these are complicated issues that will take time to work through."
A major issue will be how the couple combine royal life with making money, something David McClure, an investigator into royal finances, described as a serious problem.
He said: "The history of senior royals making money – the two is a toxic mix. It hasn't worked well in the past."
"How can you be half-in, half-out – half the week perform public duties and the other half earn your own income with TV, lectures, books? It is fraught with dangers."
He estimated Harry's wealth as between £10-15 million, while he suggested former actress Meghan was worth £2-3 million.
The duke and duchess' website highlights a new relationship they want to have with the press – which has been accused by Harry of bullying his wife.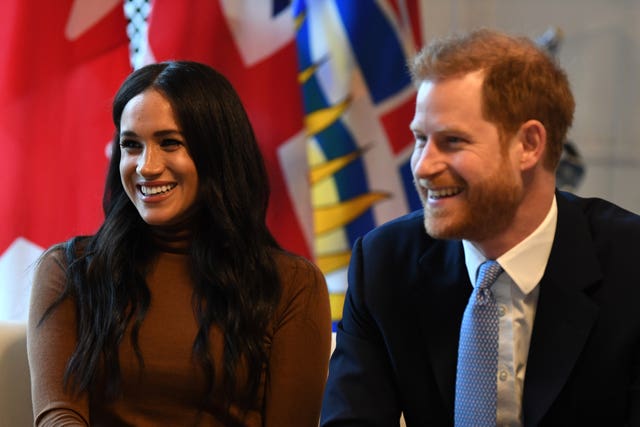 Harry's strained relationship with his older brother William shows little sign of being reconciled according to the Standard, which reported the duke wanted to see his younger sibling last autumn to build bridges but they never met.
Meghan's father Thomas Markle reacted to his daughter's announcement by telling Us Weekly magazine: "I'll just simply say I'm disappointed."
While Mr Borkowski, a PR consultant, said: "It does feel like a royal couple in exile, and it feels very much that they are separate. The security issues must be enormous, who's going to pay for protection in Canada?
"But they could generate a huge amount of money and they could be across the world stage in this foundation, this trust, this NGO they want to create and they could do some real good."
Reports have claimed the Metropolitan Police, which provides personal protection officers for members of the royal family, are to review security arrangements for Meghan and Harry.
The couple are classified as internationally protected people because of their roles but the Standard quoted sources as saying "That stays in place for now. But as the circumstances have changed there will now be a full review".
Scotland Yard said it did not comment on security matters.