The Royal Navy aircraft carrier HMS Queen Elizabeth has embarked on flight trials in the UK for the first time.
The £3 billion warship returned from the US at the end of last year where it had carried out tests of the F35B Lightning jet.
And now the 65,000-tonne carrier has sailed from Portsmouth Naval Base to carry out further tests of the state-of-the-art jet in UK territorial waters.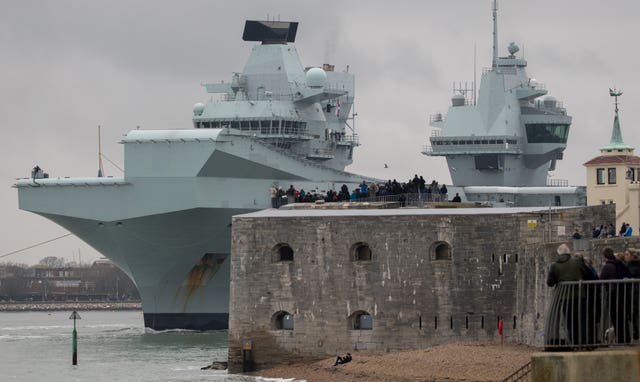 "We plan to sail… to tick the third last box. UK territorial waters, Lightning is forecast!"
Previously only a single F35 jet has taken off from the Queen Elizabeth at Portsmouth Naval Base in December after it was brought back on board from the US for maintenance work to be completed.