Two more people have tested positive for coronavirus in England.
The two patients have been transferred to specialist NHS infection centres after contracting the virus in Italy and Tenerife, according to England's chief medical officer Professor Chris Whitty.
The new cases bring the total number of people diagnosed with Covid-19 in the UK to 15.
In Japan, all schools will close for several weeks, while in the US experts have reported the first case of unknown origin, which suggests the virus is spreading there.
Prof Whitty said: "Two further patients in England have tested positive for Covid-19, bringing the total number of UK cases to 15.
"The virus was passed on in Italy and Tenerife and the patients have been transferred to specialist NHS infection centres in Royal Liverpool Hospital and the Royal Free Hospital, London."
One of the cases is understood to be a parent from Burbage Primary School in Buxton, Derbyshire, who caught the virus while in Tenerife.
Some 168 Britons in Tenerife are currently confined to the H10 Costa Adeje Palace in the south west of the island, after at least four guests were diagnosed with coronavirus.
Parents were told Burbage Primary would be closed on Thursday due to a "confirmed case of coronavirus amongst our parent population".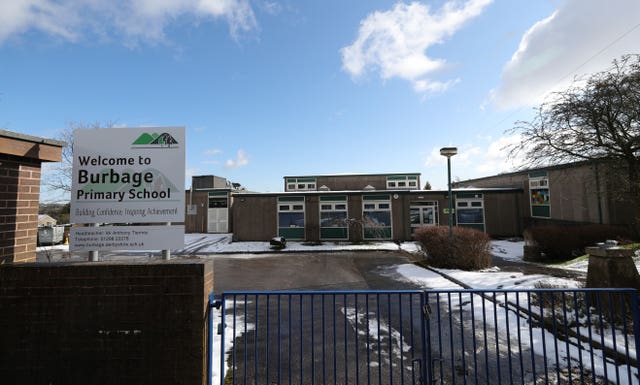 Buxton Medical Practice in Derbyshire, a two-minute drive from the school, urged patients not to attend on Thursday due to a confirmed case.
In a message to patients, a spokesman said: "We have a confirmed case of the coronavirus.
"We are liaising with Public Health England and the Clinical Commissioning Group to ensure all appropriate actions are taken.
"Please do not come to the practice."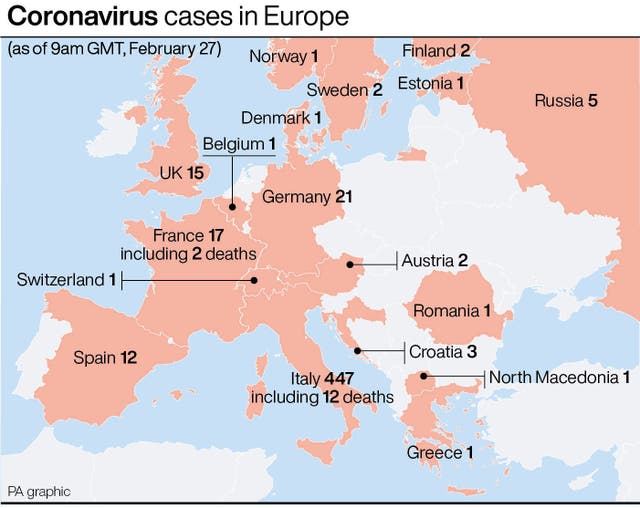 But Public Health England (PHE) said that its general advice is not to close schools – a message echoed by Health Secretary Matt Hancock.
Travellers returning to the UK from northern Italy have been told they may need to self-isolate as part of measures to stop the spread of illness.
The second patient diagnosed with coronavirus in the UK on Thursday had travelled to Italy.
The Foreign Office has advised against all but essential travel to 10 towns in Lombardy (Codogno, Castiglione d'Adda, Casalpusterlengo, Fombio, Maleo, Somaglia, Bertonico, Terranova dei Passerini, Castelgerundo and San Fiorano) and one in Veneto (Vo'Euganeo).
One guest told the PA news agency an aqua gym class was held in the hotel pool on Thursday.
TV doctor Hilary Jones has blasted the isolation measures at the hotel and warned that guests may need to stay on well beyond an initial 14 days.
The Foreign Office has no current plans to repatriate Britons from the hotel but said it is keeping the situation under review.
So far in the UK 7,690 people have been tested for the virus and of the 15 to have tested positive, eight have so far been discharged from hospital.
In China, where the virus originated, 78,497 cases have been reported, including 2,744 deaths. Outside China, there have been 3,651, cases including 50 deaths.
After Brazil confirmed Latin America's first case on Wednesday, the virus has reached every continent except Antarctica.
In Japan, there are reports that a woman tested positive for coronavirus after having it once and being given the all-clear.