An electric digger manufactured by heavy machinery giant JCB has won an engineering innovation award.
The excavator, said to be the world's first volume-produced fully electric digger, won this year's MacRobert Award.
Judges said JCB has shown it is possible to make powerful construction machinery without an internal combustion engine, with the current fleet saving the equivalent of 15,100kg in CO2 emissions across 5,616 hours of work.
As well as significantly reducing carbon emissions, the electric digger has zero exhaust emissions and very low noise levels.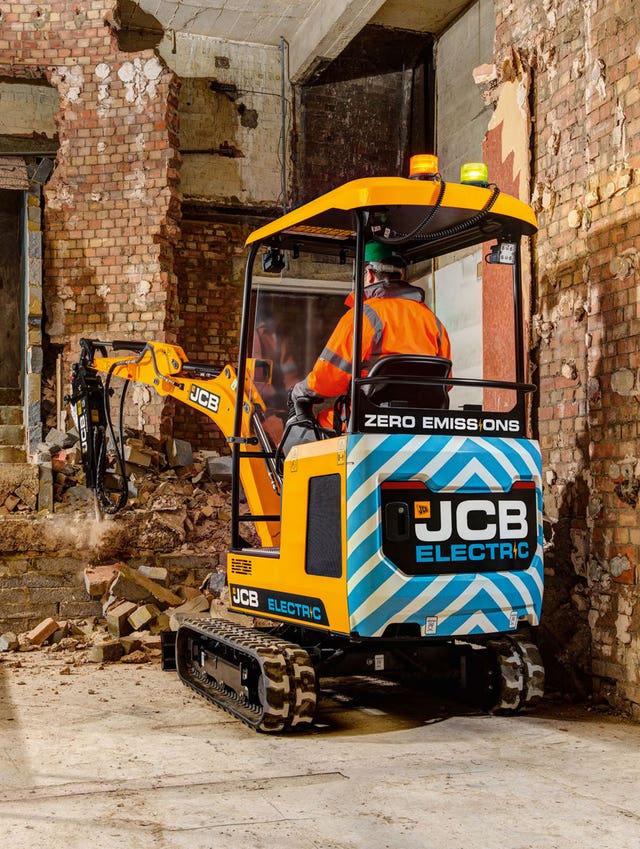 Professor Sir Richard Friend, who chairs the Royal Academy of Engineering MacRobert Award judging panel, said: "JCB's electric digger is a huge engineering achievement.
"The team has developed all parts of the electric propulsion system to deliver system performance that matches real customer requirements.
"The digger is more than a great bit of engineering however, it has the power to be the catalyst for change in an industry that is responsible for around 10% of all of the UK's carbon emissions."
JCB chairman Lord Bamford said: "To win one of the world's most respected engineering prizes is an outstanding endorsement for JCB's electrification team, who have achieved so much in applying a science which was new to our business."