The widow of Pc Andrew Harper is pushing for cross-party support over her campaign for life sentences for those who kill emergency services workers.
Lissie Harper will meet shadow home secretary Nick Thomas-Symonds on Tuesday to discuss proposals for tougher punishments for criminals involved in the deaths of frontline 999 staff.
This follows a meeting last week with Home Secretary Priti Patel and Justice Secretary Robert Buckland, at which they offered their support.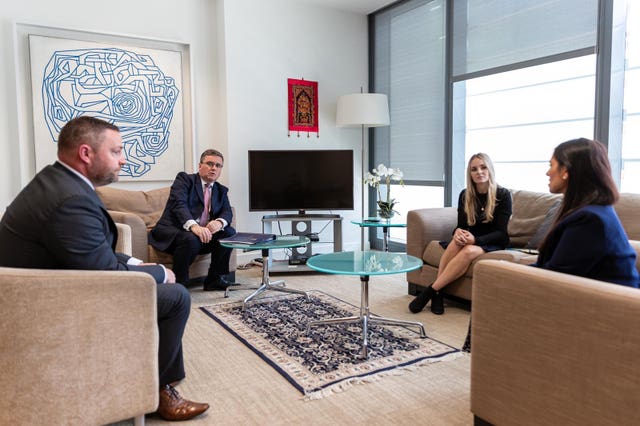 Pc Harper, a Thames Valley Police traffic officer, died when he was caught in a tow rope and dragged along country lanes after trying to stop quad bike thieves in Berkshire in August last year.
Mrs Harper told the PA news agency: "Cross-party support is so important to us and we want to get lots of different people on board. This is a bigger thing than just different parties, it's something that we all need to do together.
"This isn't just for the minority of people, it's for everyone. We really need that support to go forward to get the law passed."
The 29-year-old wants anyone who kills an emergency services worker as a result of a criminal act to receive a life sentence.
Pc Harper's three teenage killers were cleared of murder but convicted of manslaughter after an Old Bailey trial.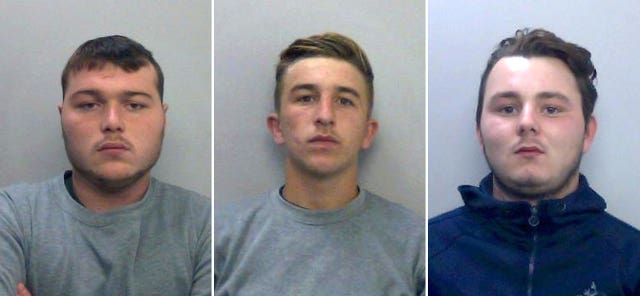 In a separate move, the Attorney General has also referred the jail terms to the Court of Appeal to consider whether they were too lenient.
Mrs Harper said knowing convicted killers would face a life sentence would make a "huge difference" to bereaved families.
Describing going through the court process, she said: "It's something you want to be over and it's something you want to have the right outcome. Justice for your loved one is really important.
"You would have that certainty already that this (a life sentence) is going to happen.
"It takes away just so much heartache that you don't want to be experiencing when you're trying to deal with that level of grief."
She said that her ability to grieve for her husband has been affected by the debate over his killers' sentences and legal appeals.
"You don't get that closure and that justice. You're in limbo, especially in my situation with appeals.
"You can't reach a point where you can just focus on what you need to focus on, which is grieving for somebody who is not
here any more."
On Tuesday afternoon, President of the Police Superintendents' Association Paul Griffiths said his association supports those campaigning for "Harper's law and a mandatory life sentence for the unlawful killing of an emergency service worker whilst they conduct their duties".
Speaking at the association's annual conference, he said: "We will provide our support for any exploration of how a change of this kind could be implemented to ensure justice is served on those found guilty of such abhorrent crimes."
Ms Patel was also speaking at the conference and said she is "still sickened" by the Pc Harper's death.
She said that, due to appeals in the case ongoing, there are limits to what she can say, but added: "Have no doubt, I stand with you against any vile thug who threatens the thin blue line.
"If they come for our police, I will not hesitate to come for them.
"And I will do everything in my power to ensure that justice is served."