Wales's firebreak is about "saving lives, not Christmas", the First Minister Mark Drakeford said, hours before the country entered its two-week firebreak lockdown.
Mr Drakeford warned hundreds more people would die from coronavirus across Wales "unless we act now to bring this deadly disease under control".
On Friday, the Welsh Labour leader also blamed a decade of austerity imposed by the UK Government for leaving Wales's health service at risk of being overwhelmed by rising numbers of people infected with Covid-19.
But Mr Drakeford stressed the measures "are about saving lives, not Christmas".
He told the Welsh Government's Covid-19 press briefing: "That's the seriousness of the position we are in. Our ambition is we will not need to have this level of restriction again in Wales before Christmas.
"I want shops to be able to trade. I want people to be able to prepare. I want to offer people some hope that, provided we all do the right things, then we will still be able to enjoy a version of the holiday that we would have otherwise enjoyed."
When asked if he envisaged people from outside Wales being prevented from entering the country for Christmas, Mr Drakeford said it was "impossible to predict" how Wales's attempts to lower the prevalence of the virus "will mesh in with the difficulties faced elsewhere in the United Kingdom".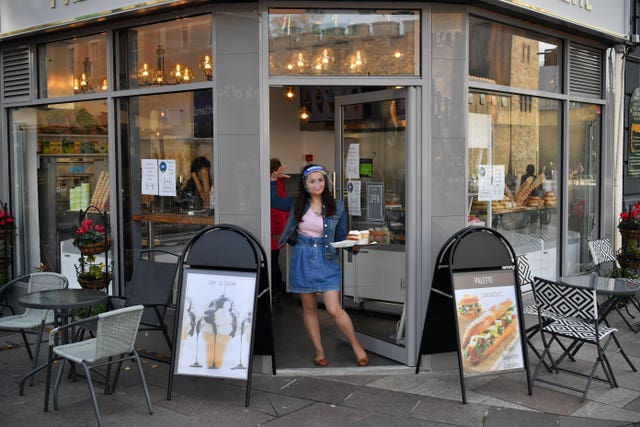 "They will never face the hundreds more people in Wales who would die unless we act now to bring this deadly disease back under control," he added.
Mr Drakeford also said health services were "less well-prepared" to deal with Covid-19 due to the austerity measures imposed by Westminster in the decade before, after having previously stated the new lockdown was an attempt at avoiding the Welsh NHS becoming overwhelmed.
"The health service in Wales has suffered from a decade of austerity alongside every other public service that we face," he said.
"And right across the UK, I think it can be argued that we have been less well prepared for coronavirus than we would have been had we not seen that 10 long years of underinvestment in our public services by a UK Government determined to tell us that that money couldn't be found.
"We know now that wasn't the case because when we needed to find money during this pandemic we've been able to find it and we could have found it then as well."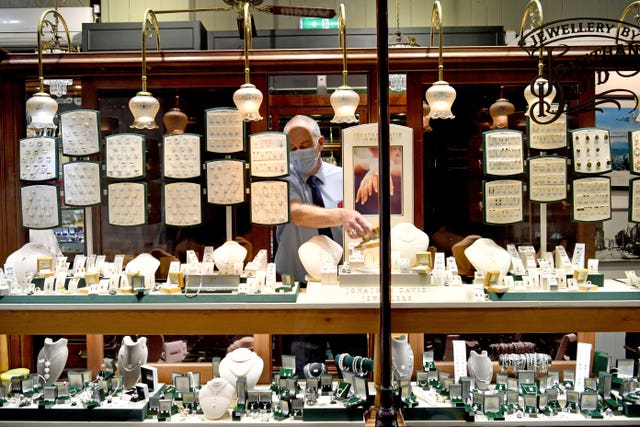 "We'll be looking most importantly of all at how households operate. Coronavirus spreads inside households. Coronavirus loves it when people get together," Mr Drakeford said.
"We've got to find ways in which we can allow people to meet with those who are closest to them while not going back to situations where the virus has been able to spread and run away from us in the way we've seen in the last six weeks."
When asked whether Wales could follow a three-tier system as implemented in England, Mr Drakeford said the Welsh Government would look at "a system that works for us rather than a system that we have copied".
He also defended his decision that supermarkets only sell essential goods during Wales's firebreak lockdown, saying it was "a simple matter of fair play".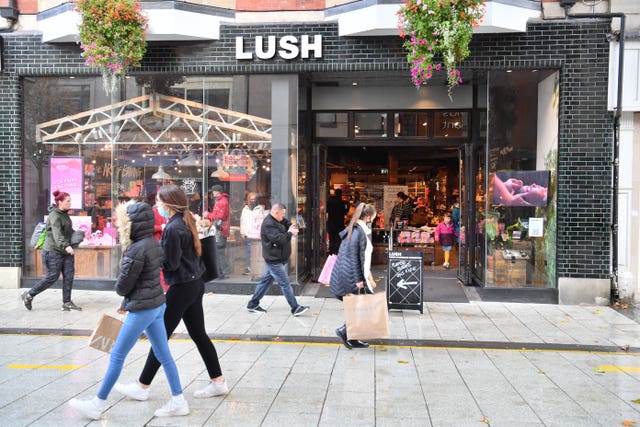 "We cannot do that and then allow supermarkets to sell goods that those people are unable to sell.
"And we are looking to minimise the amount of time that people spend out of their homes during this two-week period.
"This is not the time to be browsing around supermarkets looking for non-essential goods."
After it was suggested his Government had been too late in communicating the restriction on items to retailers, Mr Drakeford said: "We are making decisions under huge pressure of events and making them as quickly as we are able."
He added: "We said from the very beginning that non-essential retail would close in Wales. All we are doing is clarifying that and remaining consistent with that initial decision."
As the firebreak came into effect, he tweeted: "With the firebreak now in force, I once again ask you to stay home to protect the NHS and save lives. I know this is a big ask. But if we are to bring coronavirus under control again, we need the help of everyone across Wales. Together, we will #KeepWalesSafe."
The Welsh Conservative's leader in the Senedd, Paul Davies, criticised Mr Drakeford for failing to set out plans for future measures when the lockdown ends.
He said: "Once again the Welsh Government has no exit strategy. The First Minister is taking us into a Wales-wide lockdown without publishing the full data to justify it, the details of what they are going to achieve during the lockdown and now we don't know what the situation is going to be at the end of it.
"The Welsh Government needs to give us hope and clarity of what it will actually achieve and what life will look like post national lockdown."
During the lockdown period, people will be encouraged to work from home if possible, with the exception of essential workers.
People will not be able to meet indoors or outdoors with anyone they do not live with, with exceptions for those living alone.
All non-essential retail, leisure, hospitality and tourism businesses will close, along with community centres, libraries and recycling centres, while places of worship will also be shut other than for funerals or wedding ceremonies.
Childcare facilities will stay open in Wales, with primary and specialist schools reopening after the half-term break.
Secondary schools will also reopen after half-term for children in years seven and eight, as well as the most vulnerable students.
And universities will provide a blend of in-person and online learning, but students will be required to stay at their accommodation.