A freight train derailment at Sheffield station is causing major disruption to passenger services.
Several wagons came off the tracks while the train was passing through the station at around 2.45am on Wednesday, Network Rail said.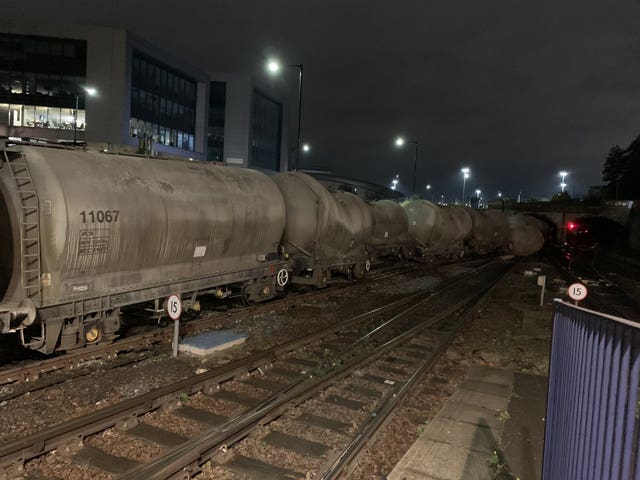 The incident is affecting CrossCountry, East Midlands Railway, Northern and TransPennine Express services.
Five of Sheffield station's eight platforms are closed, resulting in a "significant number of unavoidable cancellations".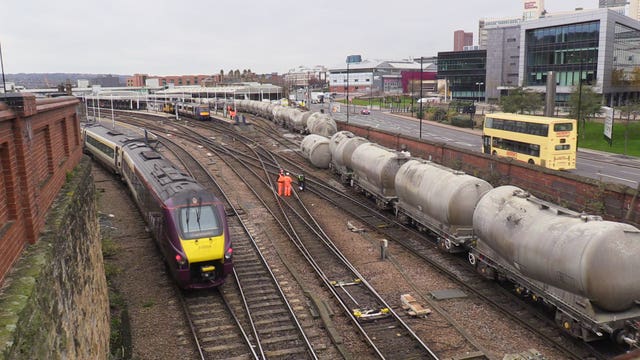 Some bus replacement services are operating.
Network Rail said the 34-wagon freight train was carrying cement, and was travelling at a "slow speed" when the derailment happened.
The cause of the incident is not yet known.
HM Chief Inspector of Railways Ian Prosser said: "Thankfully, there has been no loss of life or injury to staff or members of the public.
"Two ORR (Office of Rail and Road) inspectors will be attending the site of the incident and we will be working with RAIB (Rail Accident Investigation Branch) and BTP (British Transport Police) to investigate what has happened."
The derailment of a freight train near Llanelli, South Wales, on August 26 led to the spillage of 330,000 litres of fuel, causing a huge fire.