An art gallery has welcomed home three Pre-Raphaelite paintings.
Artworks The Tree of Forgiveness and The Beguiling of Merlin, both by Edward Burne-Jones, have been returned to the Lady Lever Art Gallery in Port Sunlight, Wirral, after being on loan to the National Portrait Gallery in London for its Pre-Raphaelite Sisters exhibition.
Burne-Jones, born in 1833, was a British artist who assisted designer William Morris in founding Morris, Marshall, Faulkner and Co.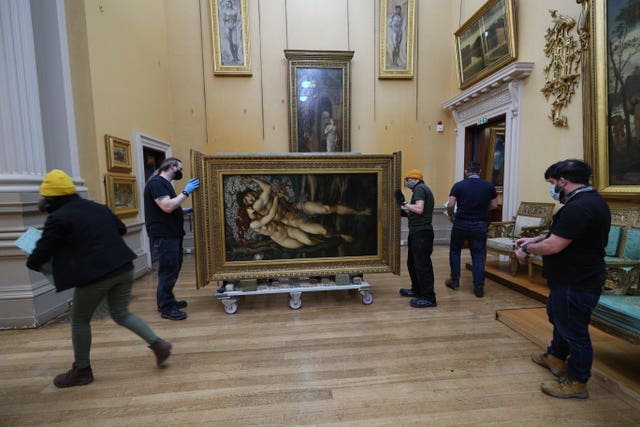 Millais was one of the founders of the Pre-Raphaelite brotherhood – whose principles were later followed by Burne-Jones – a group which was inspired by Italian art of the 14th and 15th centuries.
The artworks are part of a large collection of Pre-Raphaelite paintings at the gallery, which was founded by businessman and philanthropist William Hesketh Lever.