Former rugby league star Rob Burrow said Leeds is the "place where my dreams came true" as he became an honorary freeman of the city alongside his friend and teammate Kevin Sinfield.
Burrow and Sinfield were granted the honour for their outstanding sporting achievements and work to support those with motor neurone disease (MND) at a ceremony in Leeds on Wednesday.
Burrow, who was diagnosed with MND in 2019, thanked his family, who were with him for the event, saying they "give me reason never to give in".
Burrow was at the ceremony with his family to hear council leader James Lewis describe how the Leeds Rhinos legends have "brought the search for a cure to the forefront of public attention".
But Sinfield, who has undertaken a series of endurance challenges to raise cash for research into MND and support Burrow and others with the illness, was unable to make the ceremony due to commitments linked to his new role with the England rugby union team.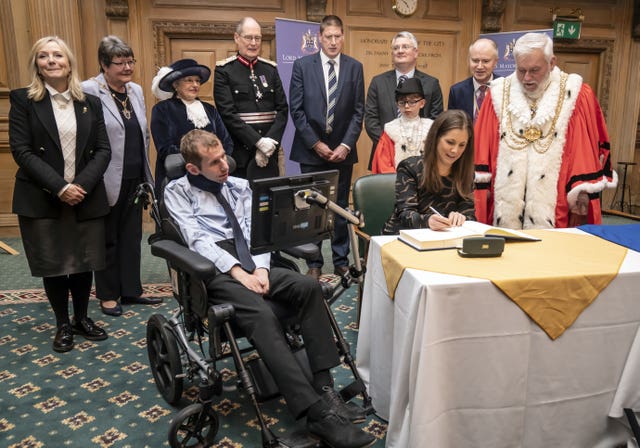 Mr Lewis said the council was determined to honour the pair together due to the "bond of friendship between them".
He said: "That friendship has touched people so much."
Another councillor, Dan Cohen, told Leeds Civic Hall their bond is the "absolute personification of true friendship".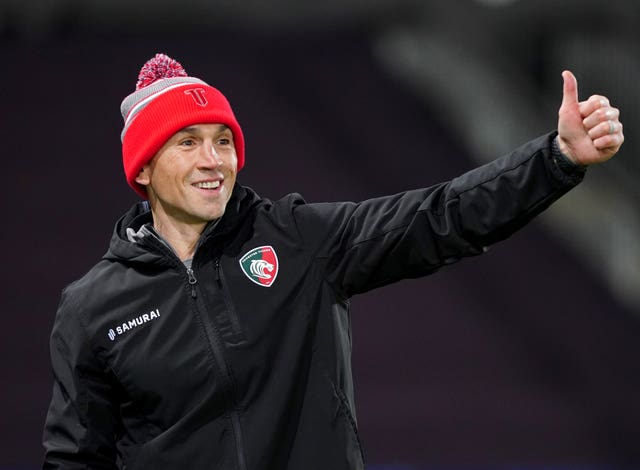 Of Burrow and Sinfield, he told gathered dignitaries: "This is what real inspiration looks like.
"It motivates us all to work harder to support and finance the fight against MND."
Burrow and Sinfield were honoured by Leeds despite being from elsewhere.
Sinfield was born and raised in Oldham, while Burrow is originally from Pontefract.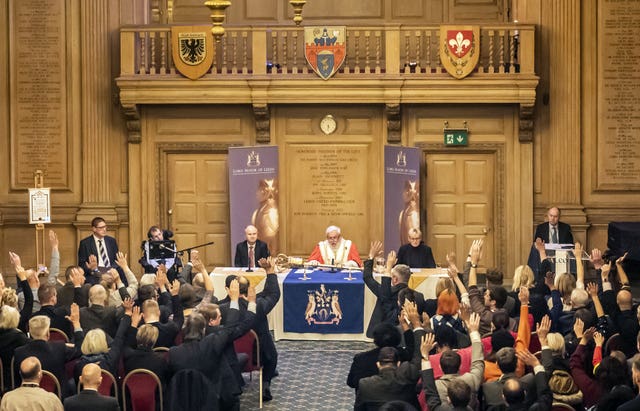 "Leeds is a wonderful city and it is the place where Rob has spent most of his adult life playing for the Leeds Rhinos.
"The support that the people of Leeds have shown Rob since his diagnosis has just been incredible.
"So we're really, really proud of Rob and it's great to be here today."
Mrs Burrow added: "Rob and Kevin have been part of the golden generation of Leeds and have brought success to Leeds as a city.
"And I think the work that Rob has done, opening up his doors at a time when he is most vulnerable, is a real courageous and brave thing to do.
"That's given Kevin the opportunity to raise such vital awareness and the money that he has raised has just been incredible.
"So… incredibly proud of both Rob and Kevin and I think it's so nice for them to be recognised in this way. It's such a special honour."