Desperate family members of missing dog walker Nicola Bulley said they would do anything to have her back, as police revealed they had traced a potential witness.
The mother-of-two, 45, a mortgage adviser from Inskip, Lancs, has now been missing for seven days, having vanished while walking her dog after dropping off her daughters, aged six and nine, at school last Friday morning.
Her mobile phone and the lead and harness for her dog, springer spaniel Willow, were found on a bench close to the River Wyre in St Michael's on Wyre in the Lancashire countryside.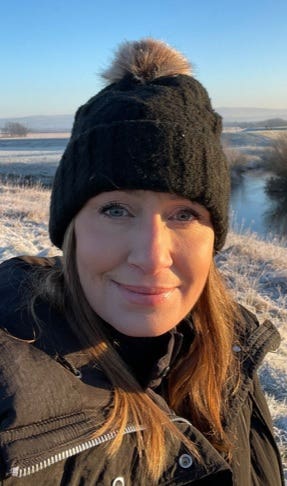 "Somebody must know something.
"People don't just vanish into thin air."
Her tearful father Ernie Bulley said Nicola's young daughters still believed it is "only a matter of time" before their mother comes home.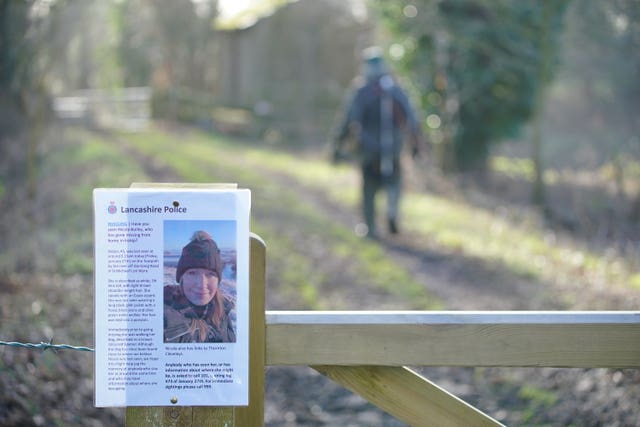 "And they know that mummy's missing but they know that she's going to be coming home and everyone is looking for her so it's only a matter of time, that they're thinking in their minds, that she's going to walk through that door."
On Thursday Lancashire Police said a potential witness, a dog walker wearing a red coat close to where Ms Bulley was last seen, had now been traced.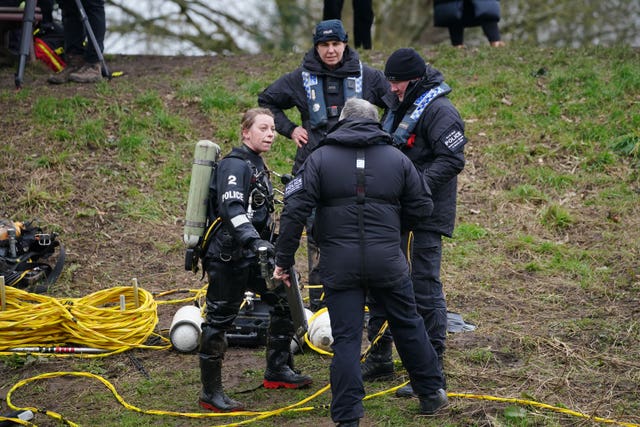 Mr Bulley also said he would "do anything" to find his missing daughter as the family again appealed for public help.
Ms Cunningham added: "There has got to be somebody who knows something and all we are asking is, no matter how small or big, if there is anything you remember that doesn't seem right then please reach out to the police.
"Get in touch and get my sister back."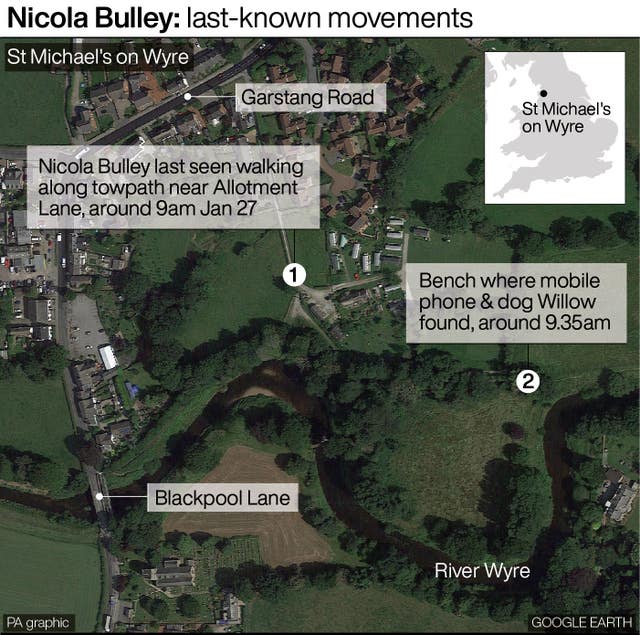 Police say Ms Bulley was last seen at 9.10am last Friday, while walking her dog and she had logged on to a work Teams call, which ended at 9.30am with her still logged on.
Ms Bulley and her family are originally from Essex but moved to Lancashire around 25 years ago.
Lancashire Police have said they do not believe any crime has been committed and are treating the incident as a missing person inquiry.