The DUP has made clear it will not be dropping its block on the Stormont Assembly sitting so a stalled organ donation law can be implemented in Northern Ireland.
MLAs have been recalled to Stormont on Tuesday in an attempt to elect a Speaker and debate the implementation of the legislation.
The planned law, named after six-year-old Belfast boy Daithi MacGabhann, who is waiting a heart transplant, has become a touchstone issue in the political debate around the powersharing impasse at Stormont.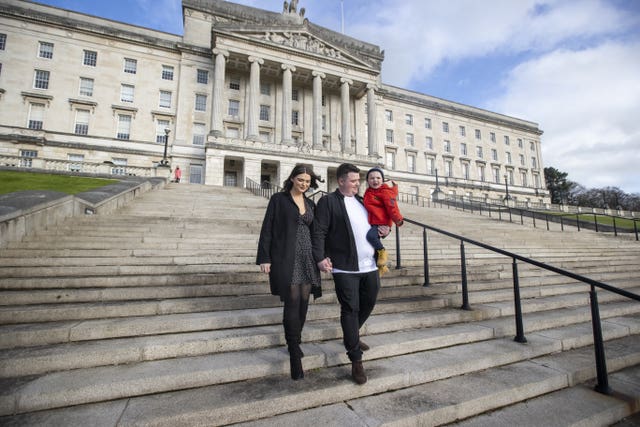 He again accused the UK Government of using the issue as "blackmail" and also claimed Sinn Fein was trying to exploit the matter for political gain.
Sir Jeffrey said that the issue could be dealt with at Westminster with an amendment he will introduce to the planned Executive Formation Bill.
Northern Ireland Secretary Chris Heaton-Harris has raised concerns that this route would take longer and might prove difficult. It is unclear whether the scope of the Executive Formation Bill would be wide enough to permit the addition of such an amendment.
The opt-out donation system was passed by MLAs last year, but the secondary legislation required to implement it cannot be approved in the Assembly due to the current political stalemate.
The DUP is preventing the functioning of both the Assembly and the ministerial executive in protest at the post-Brexit protocol.
Only the Assembly would need to be up and running to pass the regulations required to implement the opt-out organ donation system.
Daithi underwent another heart procedure in England last week.
On Friday, his father Mairtin MacGabhann implored the region's politicians to do all they could to get the law implemented.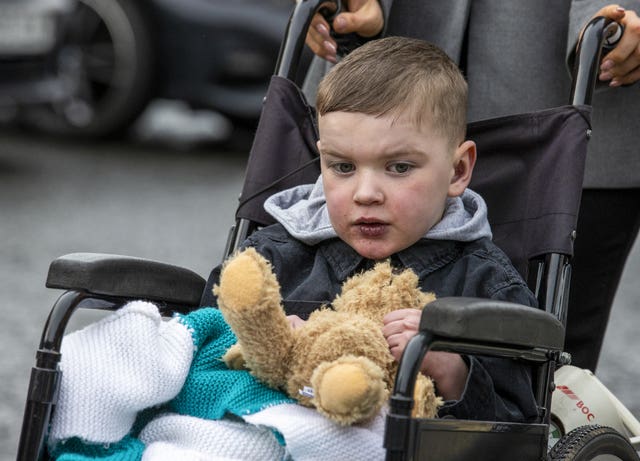 In the message to party colleagues, Sir Jeffrey wrote: "It is disgraceful that the issue of organ donation is being used as blackmail for the return of devolution.
"We will not be nominating a Speaker on Tuesday.
"Westminster is sovereign and can resolve the issue quickly."
He added: "I will be tabling an amendment to the Executive Formation Bill that will empower the Secretary of State to lay the necessary legislation and see this law in place.
"Given Sinn Fein's politicking on the matter, let's see if they take their seats in Westminster to help pass this law in the House of Commons. We won't hold our breath. Utterly false outrage from Sinn Fein as usual.
"We have a mandate for the action we are taking. The DUP is representing its electorate and there will be no return to a fully functioning Stormont without unionists."
Several previous recalls of the Assembly have all ended in failure due to the DUP's stance on preventing the election of a Speaker.