Jake Davison was a loner who was obsessed with guns from a young age – likening himself to Arnold Schwarzenegger's character from the Terminator films.
The 22-year-old sealed his place in the macabre history of mass shootings in the UK alongside the likes of Michael Ryan, Thomas Hamilton and Derrick Bird when he killed five people in Keyham.
What sparked Davison's shooting spree on the evening of August 12 2021 in Plymouth will never be known.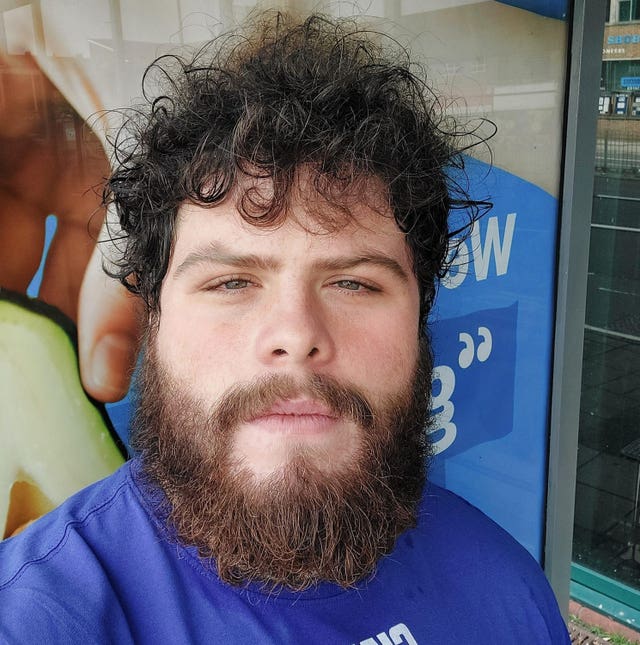 Davison then went on a killing spree shooting dead Lee Martyn and his three-year-old daughter Sophie, Stephen Washington and Kate Shepherd.
The violence he unleashed that summer evening lasted just eight minutes and would turn lives upside down and mark the community of Keyham forever.
Davison was born in 1998 in Plymouth to Maxine and Mark Davison, who had met and married while they worked in the fishing industry.
He had an older brother and sister.
As a child he had attended Mount Tamar School, a school for pupils with special educational needs because he had been diagnosed with ADHD and autism.
Due to autism Davison had a "special interest" which in his case was firearms – with some describing this as an unhealthy obsession.
As a child he had the ambition of becoming a sniper and living in the US running a shooting range.
His former teacher, Richard Williams, described him as a "classic example of a pupil who genuinely appeared innocent and unknowing but had outbursts of unexpected violence".
Davison was involved in two violent incidents at the school, where he punched one student and assaulted two teachers.
Other pupils would leave him alone as he had a reputation for responding both "physically and immediately" when provoked.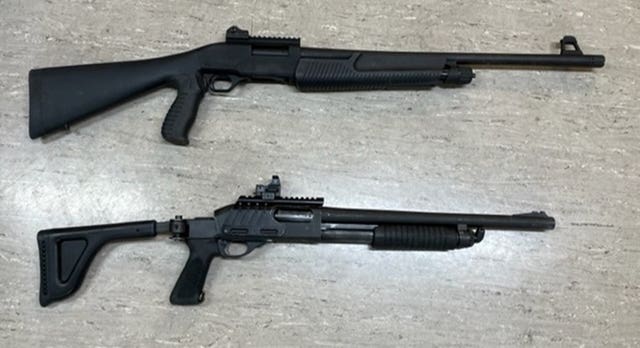 The assessment also recorded his sexual talk was "quite extreme" and "socially inappropriate" and had "trouble" differentiating between fantasy and real life.
Staff said Davison had little interest in schoolwork but by the time he left Mount Tamar in 2014 he had won the head teachers' award for being the most improved student.
Barry Jones, who had been headmaster until 2012, said: "I don't understand how he got a licence as in my mind it was unhealthy interest.
"He had ADHD and autism and so may either react very quickly and impulsively or mull things over and respond negatively after some time had passed.
"Either way, my thoughts would be if you gave him a gun, you're asking for trouble."
Not all teachers thought his obsession with firearms was unhealthy – describing him as "very well liked, funny, clever, imaginative and inquisitive".
Josephine Duffy, who provided the reference for his shotgun application, said: "In another life he perhaps would have made a historian or a tour guide."
He could quickly lash out when angry and a 2015 police report noted there had been a "verbal argument" between him and his father at his home, which led to Mr Davison being "ejected" from the property.
The following year he was suspected of committing an assault outside a Tesco supermarket.
In 2020 he came to the police's attention when he violently assaulted a teenage boy and slapped a girl in a park after another youth called him a "fat c***".
Davison's mother was so concerned about her son she sought help when he was 18 and she told her sister, Marlene Hill, that he wished she was dead.
Her partner Darren Wood described the atmosphere in the house as "tense" and said there were regular arguments.
"She was scared of Jake for the best part of her life," he said.
"He treated her like a slave – it wasn't the mother and son relationship."
Some neighbours knew of Davison's volatile relationship with his mother.
He was around 6ft tall, morbidly obese and was a virgin desperate for a relationship.
He believed his use of steroids for bodybuilding had affected his libido.
During his weightlifting regime he would also drink 12 energy drinks a day and take supplements.
He would treat his shotgun like a "toy", taking it apart and cleaning it.
Davison would spend many hours on his computer and had accounts with YouTube where he would post videos describing himself as a "virgin, f****** fat and ugly" and on Reddit where he viewed material about incel culture – an online community identifying as involuntarily celibate.
Of one million files recovered from Davison's computer, just 57 were of "shocking or unacceptable" content, including on incels, pornography and shootings.
He was also interested in US killers, reading up on Elliot Rodger and Ted Bundy, and used the OnlyFans site.
In his fantasy world, Davison likened himself to the Terminator from the Hollywood films.
He said: "I like to think I am the Terminator and, despite reaching total system failure, he keeps trying to complete his mission."