Jenson Button has added "a new trophy to the collection" ahead of the 2023 Formula One season by breaking the Guinness World Record for the Batak reflex reaction test.
The 2009 F1 world champion was challenged by streaming service NOW to break the record, which involves striking target lights which light up randomly on a board.
The reflex record had been held for four years by Arshia Shahriari from Iran, who racked up 56 strikes in 30 seconds. Button went two better with 58.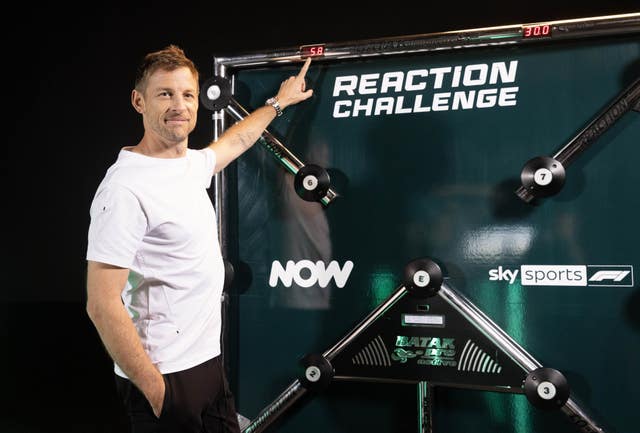 "I set my unofficial record in my 20s so it's great to see that I've still got it, 20 years later!"
The former McLaren driver said he has beaten seven-time world champion Lewis Hamilton on the Batak board, but Button suggested it was due to his greater reach.
Joanne Brent, Guinness World Records official adjudicator, said: "I've seen countless record attempts but Jenson Button's achievement in extinguishing 58 Batak lights in 30 seconds was very impressive.
"Breaking this record requires not only lightning-fast reaction times but also the ability to maintain focus and rely on peripheral vision, as Jenson demonstrated.
"It's a testament to his skill as a race driver and a reminder that breaking records isn't just about physical ability, but also mental discipline and strategy."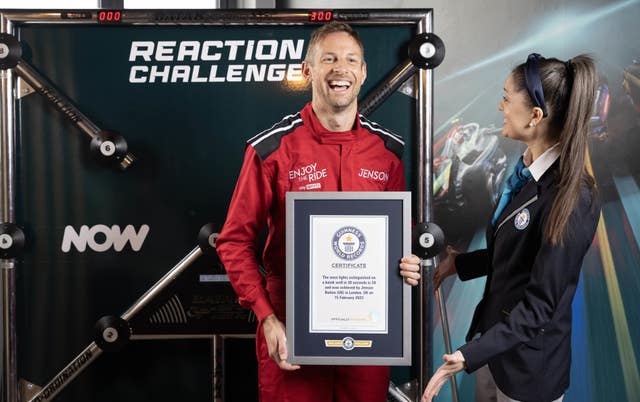 With the 2023 season to begin in Bahrain on March 3, the Briton is predicting a "three-way race" for the title.
"We're looking at one of the most exciting seasons yet with Max, Lewis and the guys at Ferrari," he said.
"It's definitely looking like a three-way race for the championship this year and I can't wait to see who comes out on top."
For more information on how to follow the 2023 F1 season, visit www.nowtv.com/watch-f1-online.