SNP leadership hopeful Humza Yousaf has announced plans to purchase empty homes for key workers and those living in rural areas.
The Scottish Health Secretary – running against Finance Secretary Kate Forbes and former community safety minister Ash Regan for the top job – unveiled plans to buy back or long-lease homes which are currently empty to allow them to be used for those in need of somewhere to live.
If he succeeds Nicola Sturgeon as first minister, he said a £25 million fund will be set up to fund a pilot scheme, with the cash coming from the existing affordable housing budget.
He added he will support local councils increasing council tax on empty homes to either boost their own budgets or discourage owners from holding on to properties not being lived in.
"I know how important it is for key workers like our NHS staff, police and care workers to have homes near to where they work and how hard that can be in rural areas where second homes drive up prices," he said.
"As your first choice for Scotland's first minister, I commit to taking the necessary action to support affordable and key worker housing by allowing councils to increase the council tax on second homes – either ensuring councils have extra resources to invest in housing or encouraging more second homes back into use by local residents.
"In many cases, it can be quicker and cheaper to buy up or long-lease empty homes and bring them back into use than to build new ones.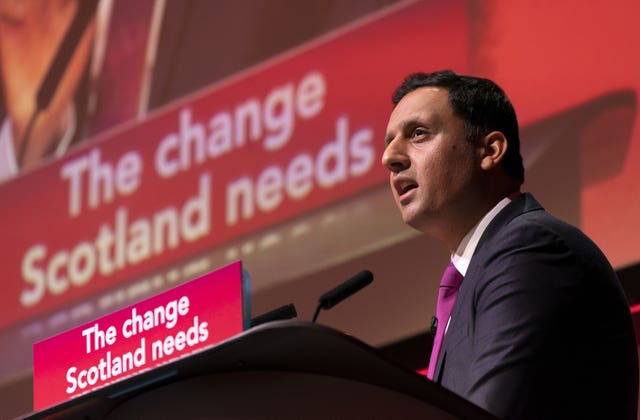 The policy is similar to that announced by Scottish Labour leader Anas Sarwar at the party's conference in Edinburgh last month.
The party pledged to reform compulsory purchase rules and buy-up empty homes, selling them to people on low incomes for just £1 and then providing up to £25,000 in government-backed loans to repair the property.
Labour also unveiled plans to increase the council tax on empty properties over time to as much as 500%.
The party's housing spokesman Mark Griffin said: "It is heart-warming to see Humza Yousaf take on board this important Labour idea – it's just a shame his track record suggests that he will make a hash of it.
"It seems Mr Yousaf has been forced to not only reheat broken SNP policy promises, but steal Labour ones too.
"Imitation may be the sincerest form of flattery, but the people of Scotland know that only Labour can deliver the change that Scotland needs."