The founder of a running group for black women hopes that the inclusive space will encourage others to "tap into [their] inner child" and find enjoyment in the sport.
Tasha Thompson, 46, founded Black Girls Do Run UK in 2019, which started on Instagram and was inspired by an encounter she and her friend had that same year.
"Me and my friend went for a race and the marshal seemed a bit taken aback that we were running the race, even though we had bibs on with numbers," Ms Thompson, who lives in London, told the PA news agency on International Women's Day.
"I just thought, what can I do to increase representation – as you can't be what you can't see – so I started the Instagram page thinking maybe we'll meet up at races and post the odd photo and just put it out there that there are black women that run.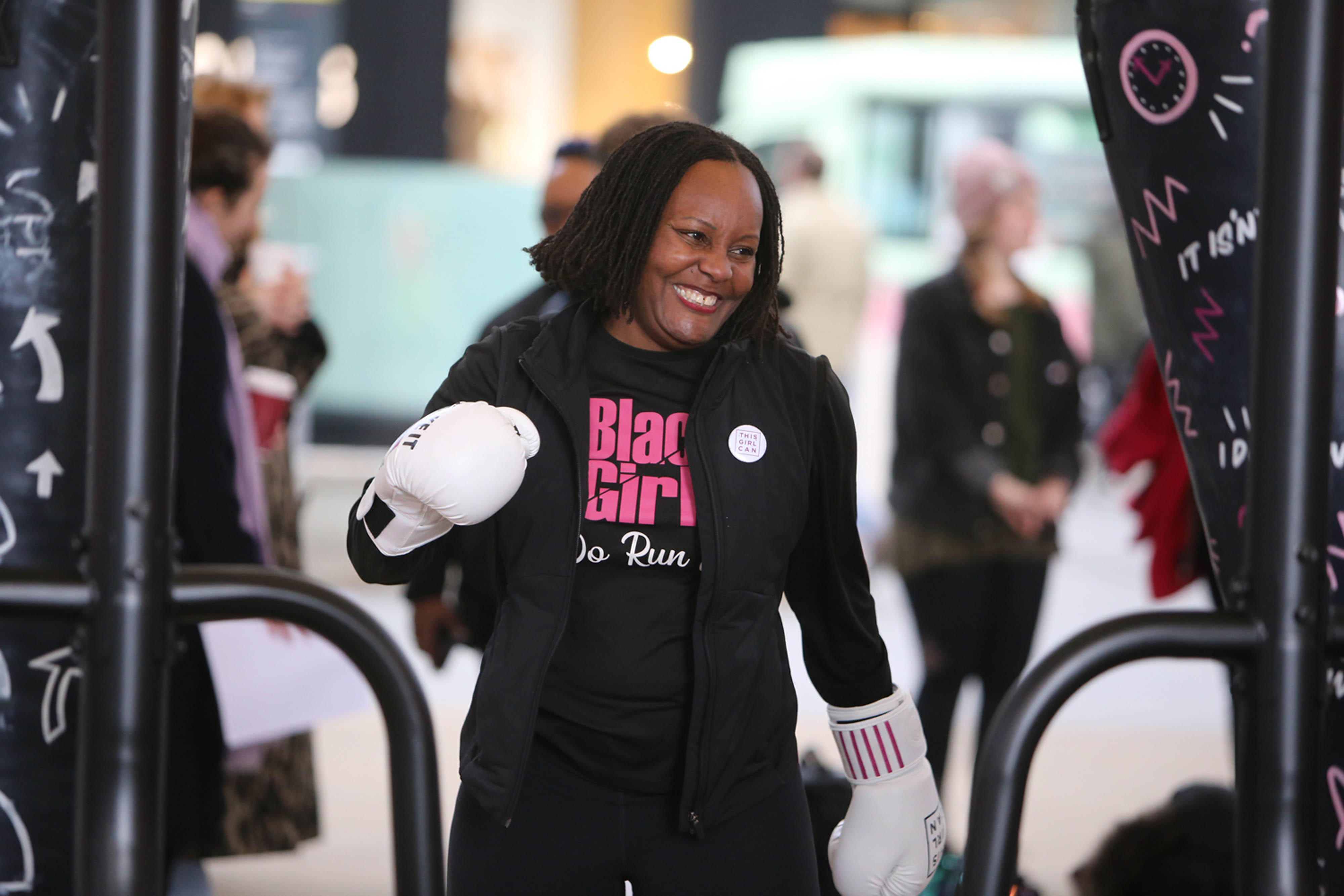 "I wanted to show others that anyone can run – it doesn't matter if you come last, if you're at the back, running is something to do for your health, for your fitness, even to get away from your family for half an hour."
The group has since burgeoned into an inclusive space for black women to run together, with monthly group runs starting in 2021 and weekly races in London from January this year.
Ms Thompson said seeing the group grow has been "brilliant".
"Just to see how well received the group we are and how encouraged we have been by many others, not just black women, but people across the running community, is just brilliant."
"So many" highlights and memories have been enjoyed by Ms Thompson since the group's inception, which "change almost every week".
"Recently, six women went and ran the Paris half marathon with Black Girls Do Run UK tops, and one of them said to me that if I did not create this group, we would not have met each other – that was lovely to hear," she said.
Another highlight was the first group run – The Big Half in 2020.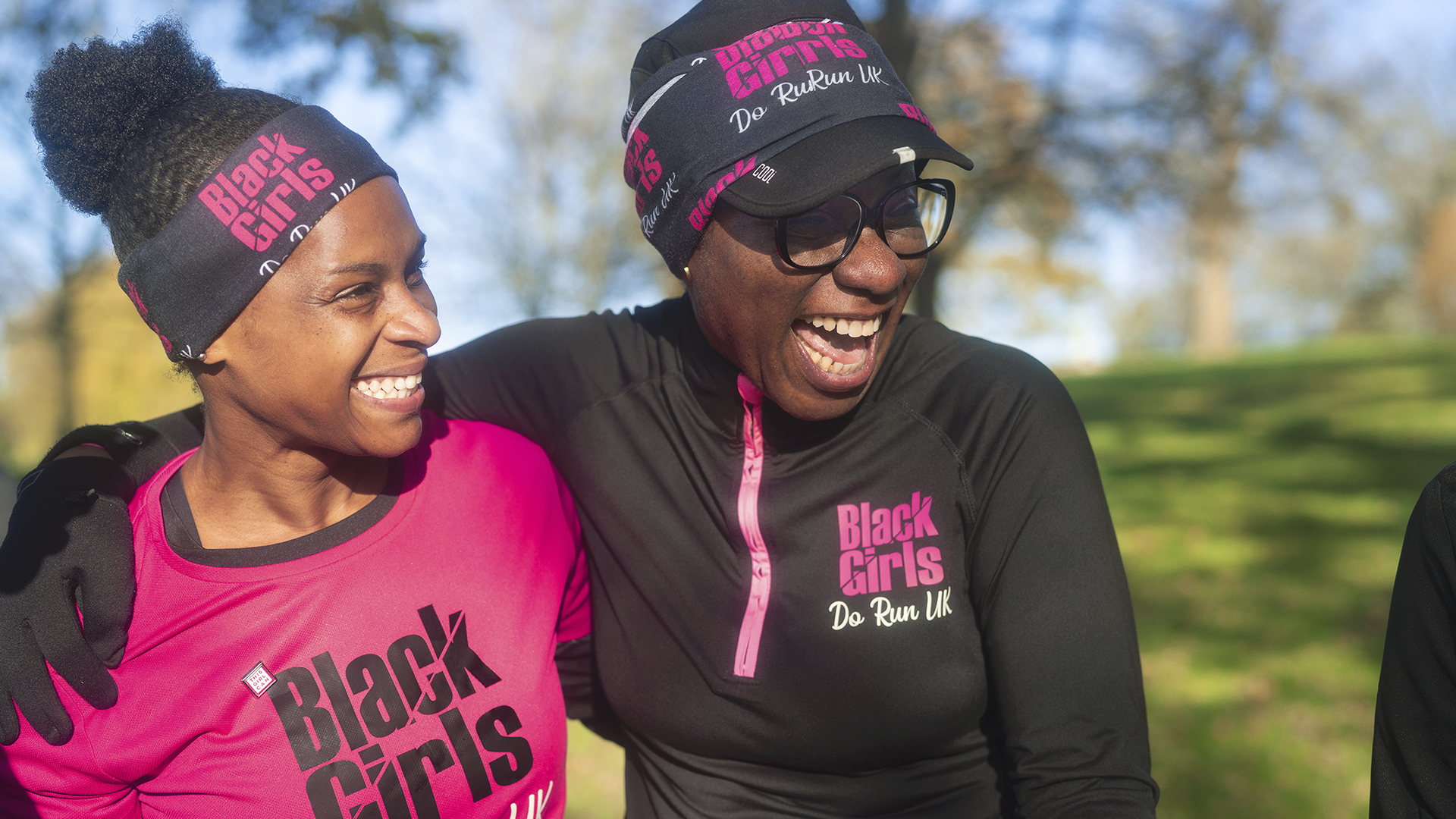 "All of us met up at London Bridge station and we all walked to the event and we were all just together.
"That feeling of togetherness and like you're not alone is so wonderful."
The importance of inclusive spaces cannot be underestimated, with Ms Thompson adding that the group helps to create a nurturing environment for people to take part in something which they may not have felt comfortable doing before.
"Inclusive spaces are a win for sport because they help to nurture people in a small, caring environment," Ms Thompson added.
"In our group, women are kind of set free in the running world – they book races, buy trainers, so it's a win for everybody I think."
For budding runners who may be keen to take part in the group's events but may not be experienced, Ms Thompson hopes its mottos Live, love, laugh and run, and No-one is left behind, will encourage others to join.
"If you run with us, you won't be left behind.
"And it's not about speed, it's not about pace, it's about running at your happy pace and that's what we encourage.
"We don't care if you don't run a fast 5K, we just care that you run it and we want you to have fun and enjoy it."
Selfies are usually a staple feature of the runs too.
"We run, we laugh, we stop and take selfies and just have a good time. It's almost like we tap into our inner child."
Even though Ms Thompson acknowledged that there are more women running now, she added that race organisers and sports companies need to try to encourage even more women into the space.
"For advertising, focus on a wide variety of women like the women at the back of the race because if races only cater for fast people, they're not going to grow very fast because there are more slower runners than faster ones.
"I think sometimes people are worried about not being a good runner as they may have an idea of what a runner should be, so they just don't do it. And it can be hard, but it does get easier with time."
The long-term goal for the group is to have more weekly runs across different parts of London and eventually different cities in the UK.
More information about Black Girls Do Run can be found on Instagram: https://www.instagram.com/blackgirlsdorunuk/.
This Girl Can, Sport England's award-winning campaign which was launched in 2015 to help women get active, has recently been trying to reduce the "exercise enjoyment gap" by working with different organisations, including Black Girls Do Run UK.
This specific part of the campaign coincides with a survey conducted by Sport England which found that 2.4 million fewer women than men strongly agree they find sport and exercise enjoyable and satisfying.