Labour and US President Joe Biden can share a "progressive moment" if the party wins the next election, David Lammy will argue in a visit to Washington.
The shadow foreign secretary, who is on a visit to the US, will use a speech to argue the benefits of a potential partnership between Sir Keir Starmer's Labour and Mr Biden's Democrat administration.
"Labour will never be complacent about the next election after our disastrous defeat in 2019. But if we are successful, there is the potential for a progressive moment in 2024, where Keir Starmer in Number 10 and Joe Biden in the White House can form a renewed progressive partnership on decarbonisation, global kleptocracy and security," the Labour frontbencher will tell the Center for American Progress.
Mr Lammy will say that an incoming Labour government would host a new summit to tackle kleptocracy in its first year in office.
Stressing his party's environmental credentials, Mr Lammy will say that Labour is "inspired" by the US Inflation Reduction Act, despite the multi-billion green technology package sparking concerns in London and Brussels.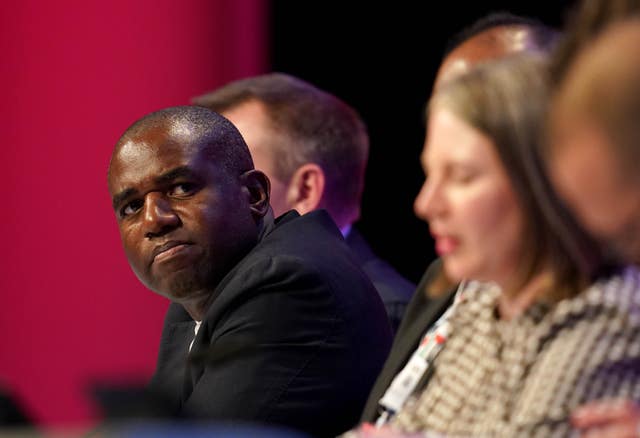 "The progressive moment that Labour hopes to seize could also tackle corruption, stopping London homes become the bitcoins of kleptocrats," he will say.
The shadow foreign secretary will also stress Labour's commitment to Nato.
"As bloody war continues to rage in Ukraine, we must double down on where the UK-US relationship is already at its strongest.
"It was a Labour Foreign Secretary who was the driving force behind the creation of Nato 70 years ago.
"Today, as then, Labour's commitment to Nato is unshakeable. But we recognise that, with worrying developments in the Indo-Pacific, Britain must take a lead in giving Europe more capacity to defend itself. We will pursue a new UK-EU security pact to complement our Nato ties. By strengthening European security, we enhance the capacity of the whole Nato alliance."