Ash Regan has said she will accept the outcome of the vote for the next SNP leader, despite the rejection of her suggestion for members to be allowed to edit their votes.
The leadership candidate said she feels "vindicated" by recent resignations from the party.
Voting for the person who will replace Nicola Sturgeon as SNP leader ends on Monday.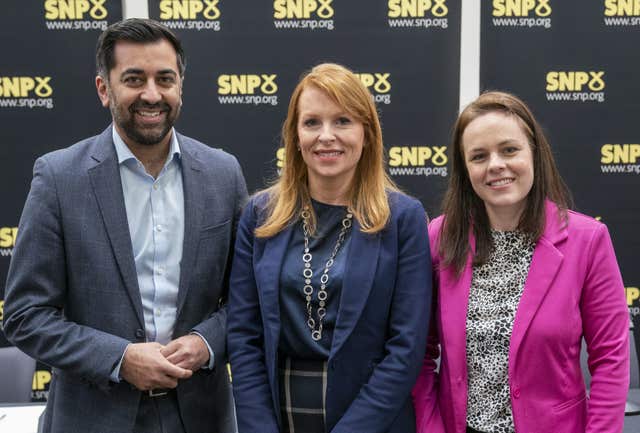 He took over the responsibilities of longstanding chief executive Peter Murrell, who stood down at the weekend amid a row over party membership numbers.
Ms Regan said: "I said that the party had lost its way on a number of issues.
"And I do feel that by the high-profile resignations that we've had from the party over the weekend, that I have been vindicated in setting out that actually what we need is more democracy and a fresh vision."
On Monday evening, Ms Regan said members should "demonstrate their will with SNP HQ" in response to her suggestion being rejected.
Ms Regan told the BBC there has been a "material change in circumstances" which meant many voters would no longer want a "continuity candidate".
She added: "If members want to change their vote or if they've got issues with the process, then I think the membership need to make their voices heard to headquarters."
Asked if she will accept the result at the end of the process, she said: "Of course I'll accept the result, I've said that all along.
"I'm putting the interests of the party first now by saying that I will stick with this timetable."
She said she would not take legal action around the election but had taken legal advice.
The former community safety minister also said it would not be possible for the Scottish Government to successfully challenge UK ministers' block on controversial gender reform legislation.