MPs have supported a pensions shake-up that Rishi Sunak claims will help reduce NHS waiting lists.
The Prime Minister argued the tax cut for people with pension pots worth more than £1 million will result in doctors taking on more hours, although he could not say how many will stay in work because of it.
Chancellor Jeremy Hunt used his Budget last week to abolish the tax-free limit on pensions savings, which had stood at £1.07 million.
MPs voted 330 to 233, majority 97, in favour of the Budget resolution on the lifetime allowance charge and annual allowance.
The resolutions are specific proposals for taxation and allow the House to legislate for tax changes in the Finance Bill.
Mr Sunak earlier defended the tax break, which will cost £2.75 billion over the next five years, saying the current allowances were pushing doctors into declining extra shifts or into early retirement.
"This is about cutting waiting lists," he said in an interview with BBC Breakfast.
"We need our best doctors, our experienced doctors, we need them working, and they want to work, they want to help get the waiting lists down, they want to work longer hours, they don't want to retire. And because of the pension regime, they were stopped from doing that, it was preventing them from doing that.
"I want to get the waiting list down and that's why we've made the change that we've made, and it's going to benefit everyone to get healthcare quicker."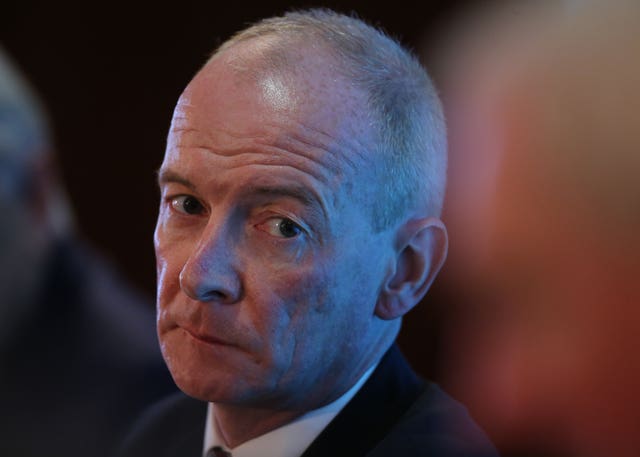 Shadow Treasury minister Pat McFadden compared the Government's decision to scrap the pensions lifetime allowance to the "hold my beer" meme, which can be used to suggest someone is about to do something daft.
Defending calls made by shadow health secretary Wes Streeting to raise the cap for doctors, Mr McFadden told the Commons: "In the run-up to the Budget, the shadow secretary of state for health called for a special scheme to deal with the issues facing doctors which is forcing some of them to retire early.
"That was a call supported by the Chancellor when he was chair of the health select committee.
"His report said, and I quote, 'the Government must act swiftly to reform the NHS pension scheme… to prevent senior staff from reducing their hours and retiring early from the NHS'. That is exactly what the shadow health secretary put forward."
He added: "When he (Mr Streeting) made that call he was attacked by the party opposite. They said it was financial profligacy. They said such a policy was unaffordable, and remember this was only a scheme directed at the NHS."
Mr McFadden went on: "What did they do then? They said 'Wes, hold my beer'. Because just days later, having denounced a smaller NHS scheme as being completely unaffordable, they proposed to abolish the entire lifetime allowance. According to the Tory argument, it's completely unaffordable for doctors alone, so we are going to propose it for everyone."
Treasury minister John Glen, closing the fourth and final day of the Budget debate, said many in the medical profession had called for the pensions reforms over several months.
He added: "Our pension reforms benefit other experienced key workers as well as doctors.
"Headteachers, police chiefs, armed forces clinicians, senior armed forces personnel, air traffic controllers, prison governors, senior government scientists, government-employed vets, and, yes, even senior people in the private sector who create jobs for our economy, sustaining growth across the economy."
Labour MPs were heard shouting "bankers" as Mr Glen listed those who will benefit from the change.
MPs also voted 321 to 64, majority 257, in favour of the Budget resolution enabling alcohol duty to be increased.