DUP MP Sammy Wilson has said his party will "continue the fight" against Brexit trade barriers in Northern Ireland.
The Democratic Unionist Party has been boycotting the Stormont Assembly since May 2022 over concerns surrounding the Northern Ireland Protocol, which the party believes created economic barriers within the UK.
The DUP announced that it plans to vote against the Stormont brake in Westminster on Wednesday, the first element of the Windsor Framework to be discussed by Parliament.
Mr Wilson spoke on Good Morning Ulster about the DUP's plans to return to Stormont.
"We insisted that the protocol was not acceptable and that negotiation had to be undertaken to revise it and remove it.
"We got the negotiation, but we didn't get the outcome, so we have to continue the fight, and we will continue the fight."
Despite the DUP's plans to vote against it, the British Government insisted it has no plans to renegotiate the Windsor Framework.
Mr Wilson responded to the notion that no more negotiations with the EU will be taking place.
"We were told that before and then negotiations started," he said.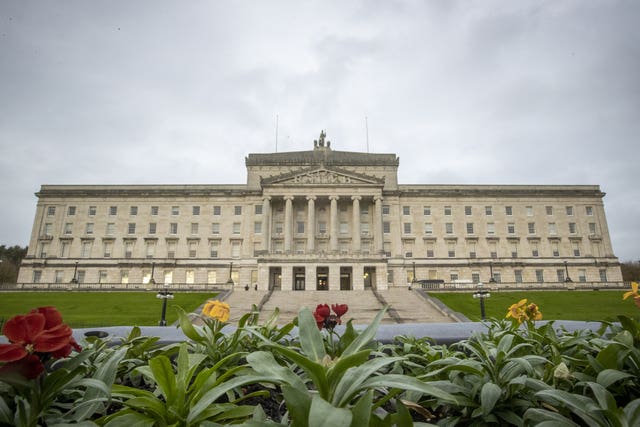 According to Mr Wilson, the Stormont brake does not go far enough in addressing the democratic deficit created by the Windsor Framework.
"Regardless of what part of the community you come from, they expect their own elected representatives to be the ones who make the laws and then be held accountable for the laws," he said.
"And the fact of the matter is, even with the Windsor framework, EU laws will still apply in Northern Ireland and the opportunities to change those laws are totally removed from elected representatives in Northern Ireland."
The Stormont brake would allow 30 Stormont Assembly members from two parties to object to new EU laws being implemented in Northern Ireland.
SDLP leader Colum Eastwood said on Tuesday that his party has not decided whether or not they will vote in favour of the Stormont brake.
"We'll either vote for it or abstain, we'll make that decision today," he told BBC Radio Ulster.
"The best way to fix the democratic deficit is going back into the European Union," he said.
"But the idea that a devolved Assembly or 30 members of it would be setting EU regulations is just bonkers, frankly, and anybody who thinks otherwise, I don't know what planet they're living on."
UUP leader Doug Beattie said that, while further reforms are necessary, the Windsor Framework represents an important stepping stone in resolving Brexit trading relationships.
"The Ulster Unionist Party see the framework as a stepping stone towards achieving a lasting solution to the many issues and challenges with our post-Brexit trading relationship with both Great Britain and the European Union," he said.