The first images of a newborn endangered zebra have been released after her mother's 13-month pregnancy.
Lola, a Grevy's zebra, was born on Friday at the West Midlands Safari Park to her 12-year-old mother, Akuna, who became pregnant in early 2022.
The species is listed as endangered by the International Union for the Conservation of Nature, and is the most threatened of the three species of zebra. It is also part of a collaborative breeding programme across Europe.
Angela Potter, head of wildlife at the park, said, "We are delighted to announce the birth of a beautiful female foal to our Grevy's zebra mare, Akuna.
"Akuna was recommended to breed with male, Kees, as part of the European ex-situ breeding programme (EEP), so he made the journey to join us from Cologne Zoo in Germany, in October 2020.
"Every birth is important, as these zebras are 'endangered' in the wild with numbers estimated at around 3,000, with 90% of the population being found in northern Kenya.
"Threats in the wild include hunting, habitat loss and in recent years severe drought in range countries.
"They are one of Africa's most endangered large mammals.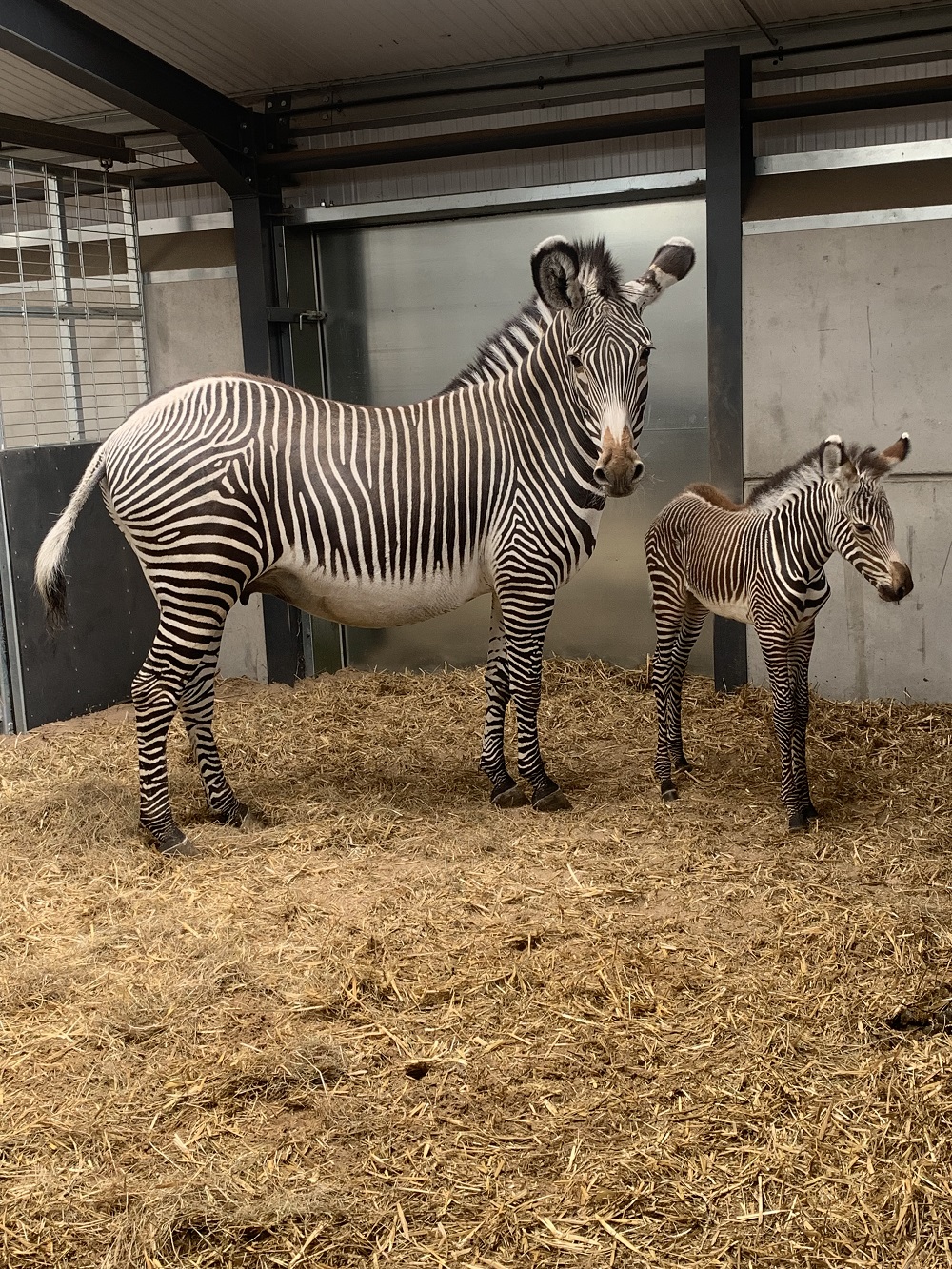 Lola's birth comes as the safari park celebrates its 50th anniversary in 2023, with visitors able to see the new arrival on the park's drive-through safari.