The Mayor of London has switched on the city's first ever celebratory Ramadan lights.
The installation of 30,000 sustainable lights, which on this scale are the first in Europe, will illuminate Piccadilly Circus for the month of Ramadan.
The festival is observed by Muslims, including Sadiq Khan, who this year will fast in daylight hours from March 22 to April 21.
Its founder, Aisha Desai, said: "As a child, a trip into central London to see the festive lights was an annual treat.
"My sister and I would lie in the back of the car looking at the lights through the sunroof. It was magical.
"And our generous donors have helped us go from strength to strength."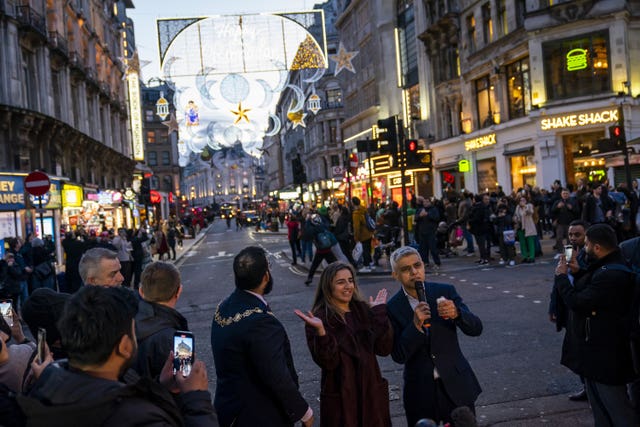 The curated concept depicts the phases of the moon throughout Ramadan.