A new UK visa waiver scheme will create problems for tourism on the island of Ireland, the Taoiseach has warned.
Irish premier Leo Varadkar raised concerns about the implications of the new Electronic Travel Authorisation (ETA) on the tourist trade.
The scheme, which is similar to the visa waiver system used in the US, will see short-term non-visa visitors to the UK applying for an ETA and providing biometric data.
Irish citizens will not need an ETA to travel to Northern Ireland as they already have guaranteed free movement under the terms of the Common Travel Area.
The scheme as originally set out would have meant non-Irish EU citizens and other international passport holders, including those living permanently south of the border, would have had to apply for the visa waiver.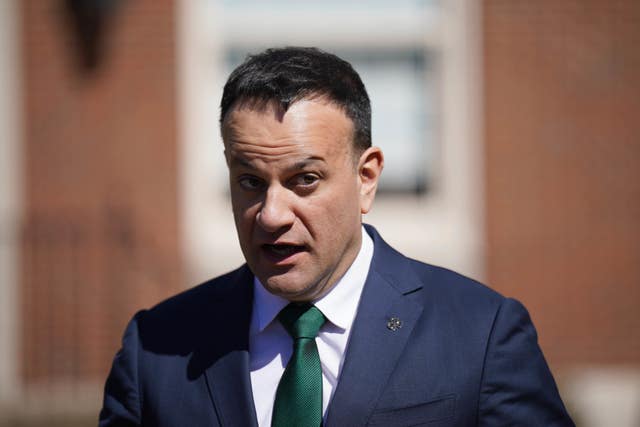 But it appears tourists will not be offered such an exemption, meaning foreign visitors arriving in the Republic of Ireland are set to need an ETA to travel across the border into Northern Ireland.
The visa waiver system will be introduced on a phased basis from the end of the year.
Mr Varadkar voiced concerns as he answered questions in the Dail parliament in Dublin on Tuesday.
"We are in touch with the UK authorities about the ETA, the new electronic transit authorisation," he said.
"Irish citizens, UK citizens and people permanently resident in the Republic of Ireland or Northern Ireland will be exempt from that but I think it could cause problems for tourists, particularly tourists who don't need a visa to come here, so tourists from other parts of the European Union who might come to Dublin or Cork or some part of this jurisdiction who would then need to get the electronic authorisation to travel north.
"It's not going to be a hard thing to do but it's an additional barrier and not something that's welcome.
"Certainly when I was tourism minister working with my counterpart at the time, Arlene Foster, we would have really sold the idea that people can visit Ireland and can visit any part of Ireland and why not take a day trip from Dublin to the Causeway Coast or why not fly into Belfast and travel south. That's going to be more complicated now and we'll have to explain to potential tourists coming to the island of Ireland that there's this new complication.
"And it's just an additional complication that I think we could do without unfortunately.
"So we'll continue to work on the British government on that issue and see if we can get further changes."