Various courses of action are on the table after Baroness Casey called for a major overhaul of Britain's biggest police force.
These include:
Metropolitan Police Commissioner Sir Mark Rowley has previously said that there are hundreds of officers and staff in the Met who should not be on the force.
He has asked the Government for changes to current regulations to make it easier to sack employees.
More than 1,000 cases where current officers or staff were accused of domestic violence or sexual offences in the past 10 years are being reviewed to make sure the correct action was taken.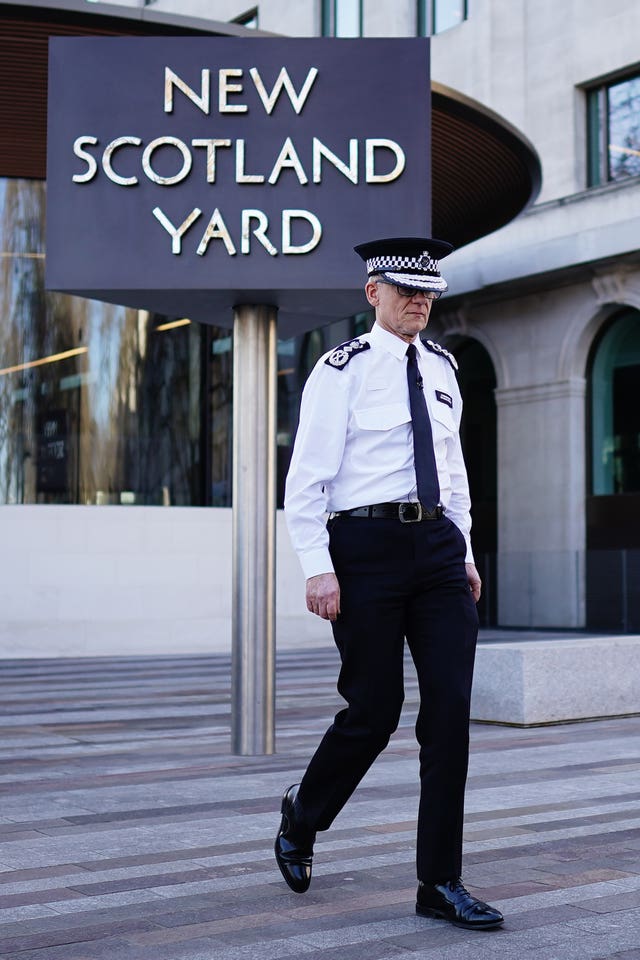 A Freedom of Information request by the Liberal Democrats also found that, as of February 3, 111 Met officers out of 548 being investigated for domestic abuse and sexual misconduct were working as normal.
Sir Mark said he will give a full update on the number of people leaving the force at the end of March.
– Renaming the force
Baroness Casey called for an overhaul of the Met on the same scale as the changes to the police force in Northern Ireland, which was renamed from Royal Ulster Constabulary, becoming the Police Service of Northern Ireland.
But Sir Mark Rowley poured cold water on the idea of renaming the Met, saying it may be seen as a marketing exercise.
The Met Commissioner told BBC Radio 4's Today programme: "I think it has to be a new beginning. I don't know whether new names just looks like a sort of a branding exercise.
"I think people just see it as a brand and I think there's a danger with that."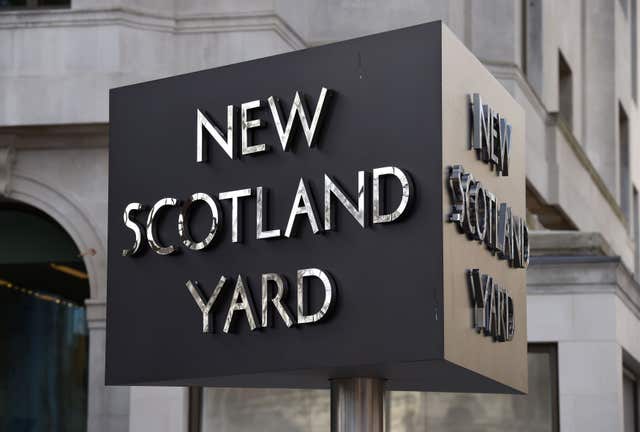 "In terms of shape and structure, London is a big, complex city. It's an amazing city… To try and break up the policing of that you would create such boundary issues that it would be very difficult.
"We can create chaos and an appearance of busyness and energy by doing some big structural thing.
"Actually, it will just get in the way of getting under the surface and digging deep, lifting stones and dealing with what's there and changing the culture."
– Splitting up the Met
Unsurprisingly, Sir Mark has also argued against the idea of splitting up the Met, an enormous police force with more than 34,000 officers and more than 10,000 staff.
He said: "London is a big complex city. It's not surprising it's got a big complex organisation policing it.
"If we go into some messy structural chopping up of a big organisation it won't help the policing of London.
"I will also say it would actually slow down reform because all of that structural realignment, it doesn't deal with the factors that she calls out which are about the quality of service to victims, the way that frontline officers are supported and able to serve them and the discrimination in the organisation."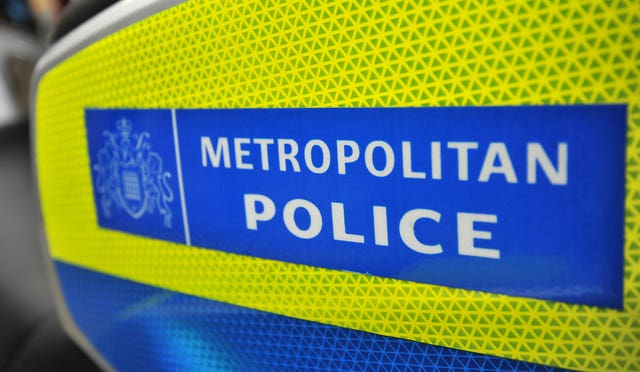 The Casey review highlighted tensions between specialist teams with ring-fenced funding like counter-terrorism, and stretched area squads.
She found that frontline policing had been eroded, Londoners put last and that the English capital no longer has a functioning neighbourhood policing system.
– Tougher vetting
Amid national concerns about the quality of police vetting, the Met has tried to get ahead of the curve by tightening up its own systems.
Earlier this month the force said it will re-vet officers or staff where their behaviour is perceived to be a breach of public trust.