Work has started to unearth a Roman mosaic buried under a pavement outside a vape shop in Colchester in Essex.
The ornate design was originally discovered in the 1980s when services were being installed for the shopping centre, but it was then covered back over and remained hidden.
A project to permanently uncover the mosaic at Red Lion Yard and display it beneath glass is now under way, and due to be completed by the end of this summer.
It comes after Colchester, the former capital of Roman Britain, gained city status last year.
The initial dig is outside a vape shop but Mr Leatherdale said that the team, led by Lion Walk and Colchester City Council in partnership with Colchester Archaeological Trust, will be "expanding our hunt".
"We're uncovering what's already been found and we're also exploring further than that," he said.
"The amount of traffic and inquiries and engagement that it gets is just off the scale.
"I've never seen anything like it.
He said the first stage of investigative works is to "fully understand how much remaining mosaic is underground".
There will be secondary work to look at the "moisture content of the ground, which needs to be scientifically considered for the encapsulation", he added.
Philip Crummy, director of Colchester Archaeological Trust, said: "The exposing permanently of part of a decorated Roman mosaic in Colchester is a fantastic idea.
"Over 40 mosaics have been recorded over the past two centuries in Colchester.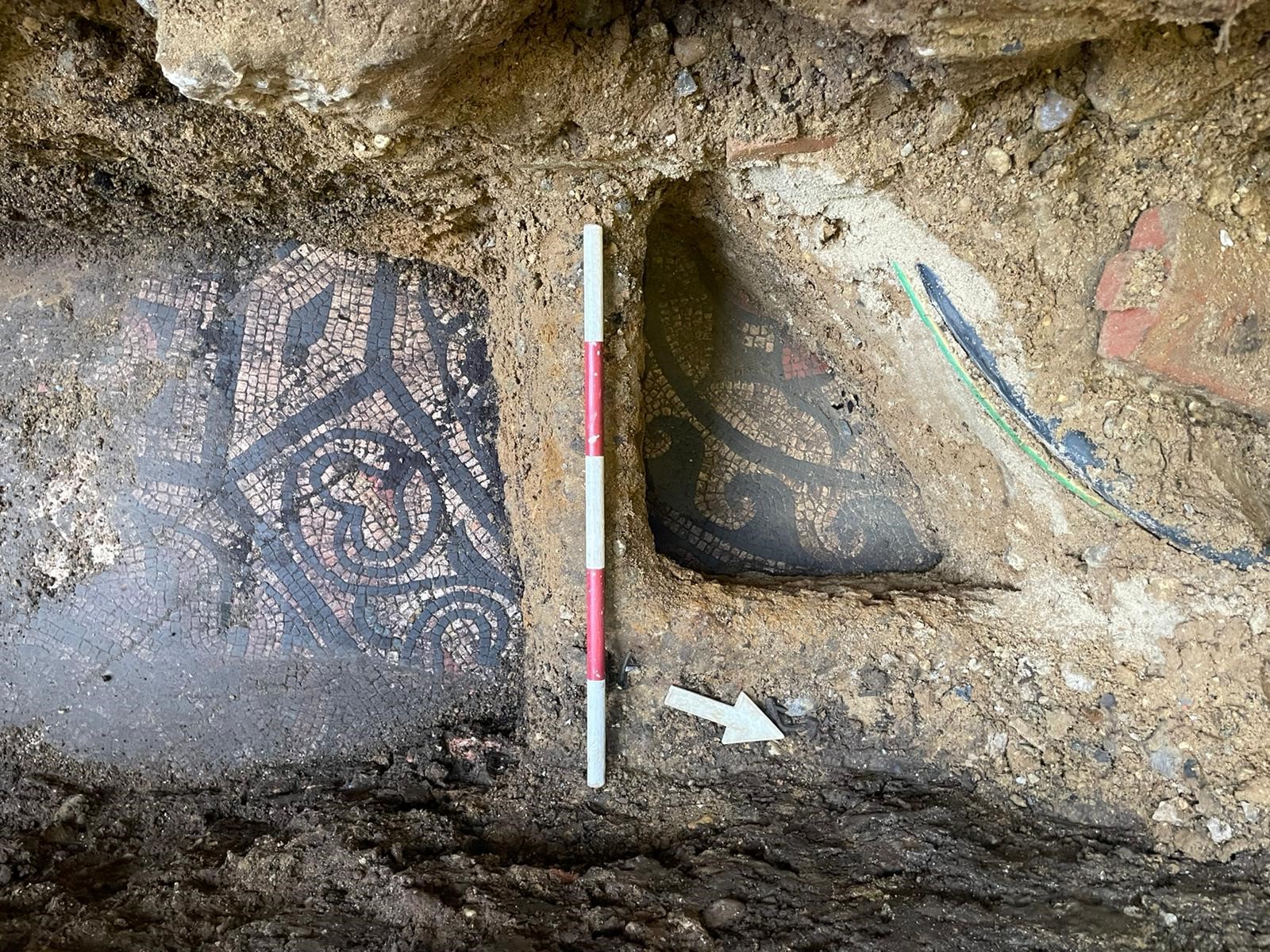 "Coloured mosaics are something that people associate with Romans and Colchester is not well enough known for its Roman heritage as it ought to be.
"I look forward to more projects like this".
David King, leader of Colchester City Council, said: "It is glorious to see our rich history unveiled again."