Heinz has launched an unlikely partnership with alcohol brand Absolut in response to a social media craze for Italian classic pasta alla vodka.
The two brands have joined for the first time to create the Heinz x Absolut Tomato Vodka Pasta Sauce, which will be available in limited amounts from Waitrose in mid-April.
Pasta alla vodka has been a staple in Italian restaurants for decades, with the alcohol used to help the cream meld with the tomato base and balance out the flavours.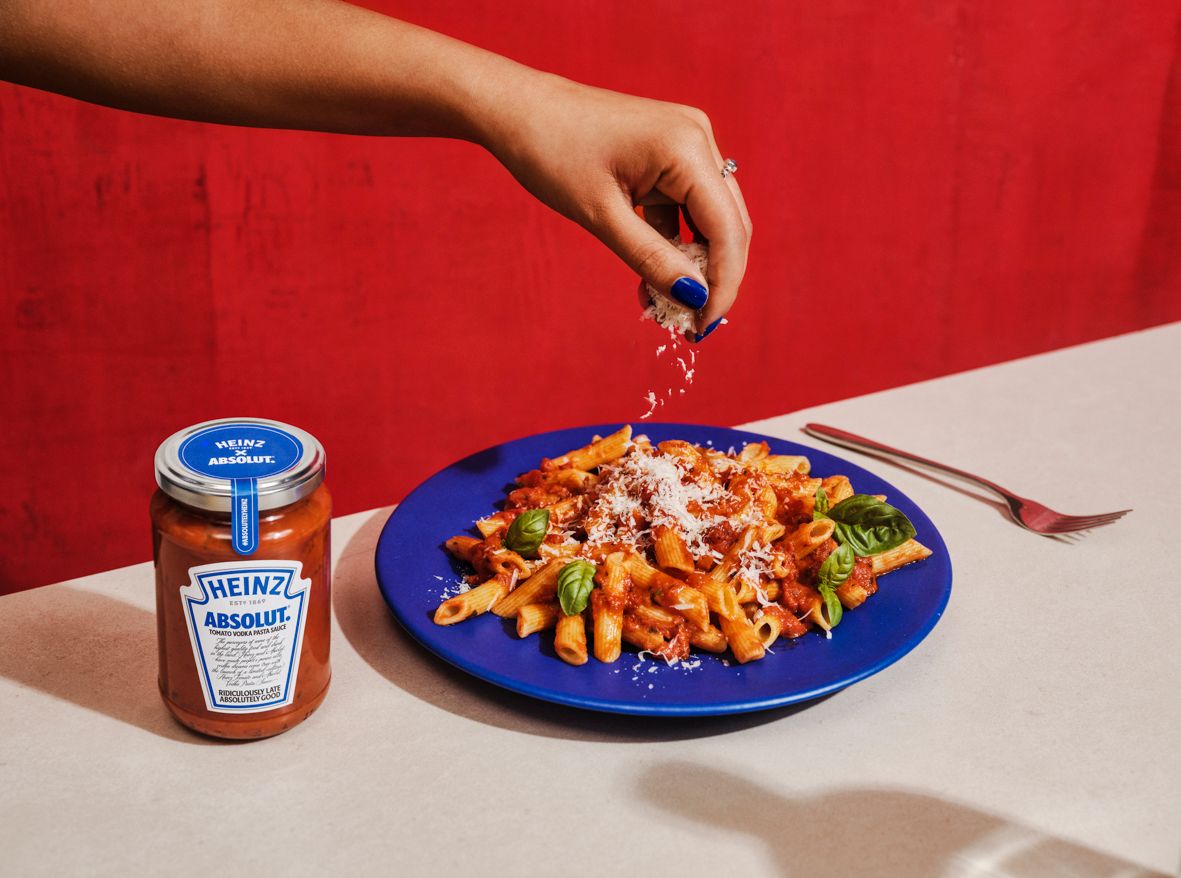 Heinz and Absolut said the vodka – which reduces to less than 1% during the cooking process – "boosts the volatile flavour compounds already present in the tomatoes and creates a rich texture that perfectly balances the creamy, cheese notes with the rich tomato and fragrant basil".
Heinz new ventures director Caio Fontenele said: "While it may have taken over 150 years of tomato expertise to launch our first Heinz pasta sauce, we're determined to continue innovating and delighting consumers with delicious flavours, at the speed of social media trends.
"We are thrilled with the partnership between these two centenary brands, bringing the first tomato vodka pasta sauce to major UK supermarkets.
"The iconic combination of Heinz's high-quality tomato sauces and Absolut's premium vodka is set to offer fans the ultimate pasta alla vodka experience. And the result is absolutely delicious."
Leanne Banks, marketing director at Pernod Ricard UK, which owns the Absolut brand, said: "It's only natural that we'd partner with Heinz on this ultimate collaboration between two iconic brands, with two iconic bottles.
"Now fans of our brand can enjoy Absolut in an entirely new and innovative way, pasta alla vodka style."
The sauce will cost £2.50 for a 350g jar. Consumers can also pre-order one jar from heinztohome.co.uk.